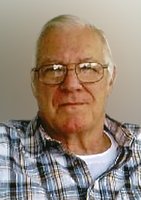 Joseph "Earl" Williams, Jr.
February 18, 1934 – May 16, 2017
Joseph "Earl" Williams Jr, Age 83 of Southgate.
Beloved husband of the late Clara Williams. Loving father of Vicki Dalley, Debbie Williams, Cheryl Naysmith, Melissa Dienes, Earl Williams and Michelle Petras. Dearest brother of Clifton (Linda) Carl Williams and Larry (Barbara) Montford Williams. Also survived by 8 grandchildren and 1 great grandchild.