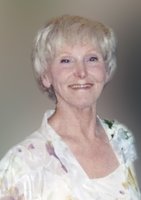 Dorothy L. VanSickle-York
June 2, 1927 – February 19, 2021
Dorothy L. VanSickle-York. Age 93 of Grosse Ile.
Loving mother of Janet (Kent) Armstrong, Carol (Robert) Senkbeil, Gail Helmer, Linda Kalash and Jeanne (Larry) Iverson. Dearest grandmother of Jennifer Armstrong, Derek Brunt, Justin Senkbeil, Sean Senkbeil, Rachael Helmer and the late Steven Armstrong. Also survived by 9 great grandchildren.
Memorial contributions are appreciated to St. Joseph Indian School or Michigan Humane Society.
In accordance with the Michigan Department of Health and Human Services Orders - The Molnar Funeral Homes is following and observing the 25 person cap on funeral attendance at one time. We are also practicing social distancing and masks are required for every person entering the building. Thank you for helping us keep everyone safe.
Memorial Mass will be live streamed. The family encourages anyone who wishes to participate to please do so. Please click the following link to be directed to the live stream services: https://www.youtube.com/watch?v=ouVTBoFSLpY
Rosary will be live streamed. The family encourages anyone who wishes to participate to please do so. Please click the following link to be directed to the live stream services: https://youtu.be/oq3j8SdNum4