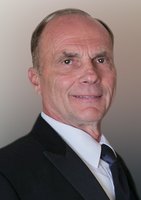 Joseph Toth
June 8, 1946 - February 20, 2021
Joseph Toth. Age 74 of Dearborn.
Beloved father of Joseph (Kelly) Toth. Loving grandfather of Jack and Joseph. Dearest son of Margaret Toth.
Cremation will take place at The On-Site Crematory located within the Molnar Funeral Homes - Brownstown Chapel.
Family Tribute
Joseph Toth was born to John and Margaret Toth in Pocking, Germany on June 8, 1944. Joe spent his childhood and adulthood in the greater Detroit area. Graduating from Cooley High School in 1964, Joe continued his education by obtaining a Bachelor's degree from the University of Michigan and was proud of his vocabulary (he was known for reading the dictionary on a regular basis back in the day). In the early 1970s, Joe began his lifelong career with Ford Motor Company as a mechanical engineer having worked on numerous popular Ford vehicles over the course of his 35+ years with the company.
Joe enjoyed staying physically fit playing tennis and attending yoga classes on a regular basis at the Fairlane Club and Detroit Racquet Club. He was even known to be a star player with the Ford Tennis Team. When Joe wasn't working or playing tennis, you could find him spending time on his beloved 42' Morgan Sailboat, Beluga at the Water's Edge Marina on Grosse Ile, and sailing in Lake Erie. In addition to this, Joe was skilled with the ability to work with an industrial sewing machine, working on numerous boat projects with his only son Joseph Jared Toth. He was a devoted son, spending time with his mother daily and ensuring she was taken care of properly.
Besides being a hands-on father and son, Joe enjoyed the later part of his years spending time playing with his grandchildren Jack Ethan Toth (6) and Joseph Russel Toth (3) and visiting them in St. Petersburg, FL. Joe liked living a simple life and prided himself on a good work-life balance. He will be remembered as a loving son, a good sailor, a great father, and a grandfather.