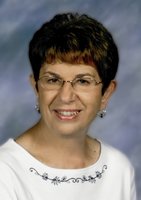 Eda Masciovecchio
February 6, 1932 - July 30, 2021
Eda "Edie" Masciovecchio. Age 89 of Riverview, formerly of Livonia.
Dearest sister of the late Amelia (Amy), Philip (Phil the Barber) and Laurence (Rensi). Beloved aunt of Kathy Girrbach, Sandy (Ken) Nowaske, Laurie (J) Sena, Larry, Phil (Sheri), Mike (Leslie) and Maria (Tom) Ditzhazy. She was loved by many great and great-great nieces and nephews.
Edie's marketing career at Ford Motor Company spanned over 30 years. She spent many years volunteering at St. Colette parish in Livonia. Edie enjoyed playing tennis and golf, and traveled extensively with the Nomad travel club.
Private family services will be held.
Family requests donations to the charity of one's choice.