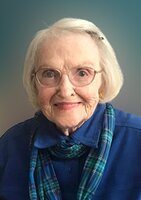 Catherine Beaudry
May 28, 1925 – April 28, 2022
Catherine C. Beaudry. Age 96.
Beloved wife of the late Donald J. Beaudry. Loving mother of Donna (John) Montie, Janice (Chuck) Seilnacht, Susan (Phil) Farmer, Herb (Janette) Schultz Jr., Debbie Berens, and Tim (Tammy) Schultz. Treasured grandmother of Michelle (Tim) Bartnik, Jodie Blakely, Colin (Crystal) Berens, the late Derek Berens, Kelly Lopez, Erica Schultz, and Bryan (Cassandra) Schultz. Adored great-grandmother of Deanna, Danica, and Daniella Bartnik, Sophia Blakely, Charlotte, Caroline, and Cohen Berens, Cain, the late Jakob, and Summer Berens, Isaiah and Michael Emerson, Bradley (Celeste) Janes Jr., Blake Lopez, Brian Lopez Jr., Carter Goin, Noah Gill, Benecio Rosas, and Eliani Schultz. Loving great great-grandmother of Khaleesi Lopez.
In lieu of flowers, please consider planting a tree or making a memorial contribution to American Heart Association or American Lung Association in honor of Catherine.