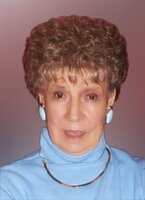 Patricia Lou Dawidko
August 1, 1932 – January 26, 2023
Patricia Lou Dawidko. Age 90 of Wyandotte.
Patricia "Pat" was born on August 1, 1932, in Trenton, Michigan to parents Charles and Elizabeth Labo and passed away at the age of 90 in Wyandotte, Michigan.
Pat was preceded in death by her loving husband John, her cherished son Charles Schuster and brother Donald Labo. She is survived by her cousin Katherine Minick and family.
She enjoyed swimming at the YMCA, bowling, playing bingo and trips to the casinos.
We would like to extend a heartfelt thank you to Synergy Home Care of Wyandotte for their attentive and compassionate care.