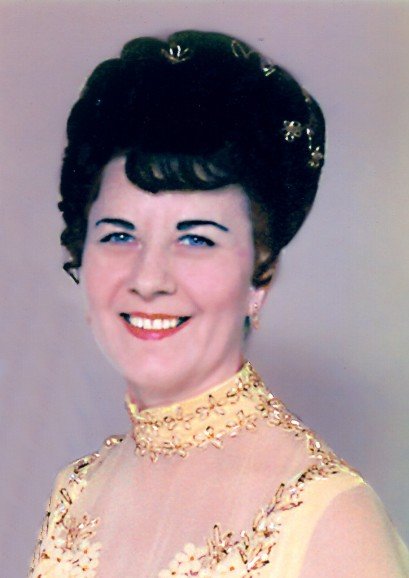 Visitation
1:00 pm - 9:00 pm
Thursday, April 20, 2017
Molnar Funeral Homes - Southgate Chapel
14032 Northline Rd.
Southgate, Michigan, United States

Get Directions
Mass of Christian Burial
10:00 am
Friday, April 21, 2017
St Pius X Catholic Church
14160 Longtin Street
Southgate, Michigan, United States
Service Time: 10:00 AM

Get Directions
Officiant
Father Bob McCabe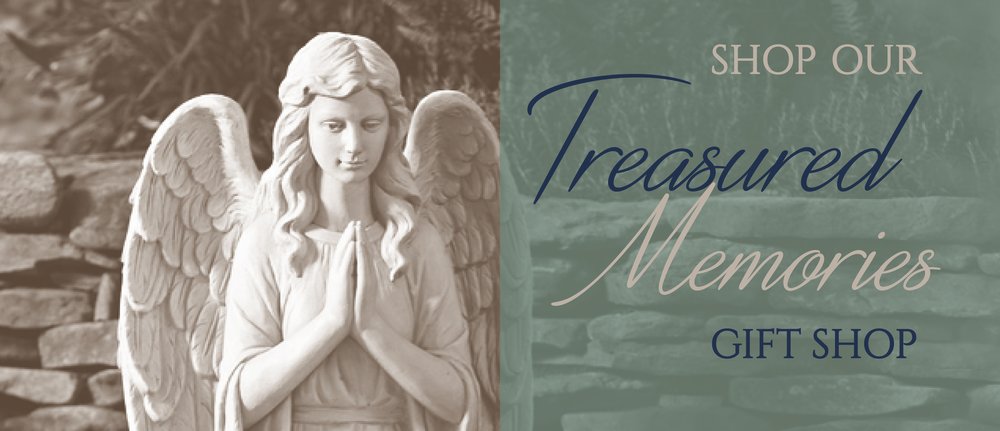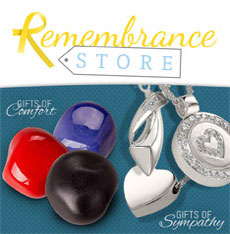 The Remembrance Store
Obituary of Irene DesParois
February 11, 1925 - April 16, 2017 Irene DesParois. Age 92 of Southgate. Beloved Wife of the late Donald DesParois. Loving Mother of Larry (Julie) DesParois, Sandra DesParois, and Ronald (Debra Schultz) DesParois. Dearest Grandmother of Jason DesParois, Andrew DesParois, and Valerie Chase. Dear Great Grandmother of Alexis DesParois, Kaitlyn DesParois, Andrew Jason DesParois, Hunter Chase and Brody Lee Chase. VISITATION <br>Thursday ~ April 20, 2017<br>1:00 PM - 9:00 PM<br>ROSARY<br>7:00 PM<br>Molnar Funeral Homes - Southgate Chapel<br>14032 Northline Road, Southgate INSTATE<br>Friday ~ April 21, 2017<br>9:30 AM<br>MASS<br>10:00 AM <br>St. Pius X Catholic Church<br>14101 Superior, Southgate FAMILY TRIBUTE Mom was born in Cheboygan, Michigan on a cold, snowy day in February 1925. She lived on a farm with her parents, four older brothers, and two older sisters. She said that during the Depression she remembers men walking down her road asking for work or some food. Her mother would always give them some food. Mom lived to be 92 years young. We once asked her what was the most impressive thing she had seen in her life time and she always said electricity. Before her farm house was wired for it, she said everyone always had to carry lit lamps, and sometimes the glass hoods would fall off and the flame was exposed. It became a real fire hazard. She said she remembered being awe struck when you could just flip a switch and there would be light! She also regaled us with stories of how she had to walk 3 miles to school every day. It gets cold in Cheboygan and there is a lot of snow in the winter. Her brother, Henry, would walk ahead of her through the snow and she would follow in his footsteps. In 1943, she graduated from Cheboygan High School and that fall, went to Battle Creek to attend Nursing School. During her training she was enlisted in the Navy Nurse Corps, as a Cadet Nurse and stationed in Boston, Massachusetts, at the Chelsea Naval Base. She worked on the tuberculosis ward with the young sailors. After the war, she was discharged from the Navy and returned to Battle Creek to complete her Registered Nurse training. On her last day on the ward, all the patients got together and gifted her with two dozen red roses tied with a big white bow. After training, she returned home to Cheboygan and began working at the local hospital, Cheboygan Memorial. One rainy night, after her shift, she called a cab to drive her home. The owner of the cab company picked her up, and as they say, the rest is history. They married on June 8, 1948, my Dad's 29th birthday. Moving to Detroit, where my dad worked a Schwader Brothers, my brother Larry and I were born, one year and one week apart. Ten years after that, my brother Ronald was born. Mom worked at the clinic when Larry and I were children, and when Ron came along, she was working, mostly as the supervisor of an entire hospital, and later in industry. We had a lot of fun as a family. Mom and dad were quite the jokers, and I remember laughing a lot and often. They were both devoted to us kids. In 1960, my dad lost his job due to the economy. I remember my mom and dad sharing a can of pork and beans and Larry and I eating hot dogs. All three of us attended St. Pius School because my mom felt a Catholic education was a superior one. When we went to public school, we knew much more than the other students. My dad died in 1993, and my mom had to adjust to widowhood. She remained independent until she turned 87 and I moved in with her. She was still pretty good, until about two months before she died. Mom was a wonderful mother. She was kind and nurturing. She loved us kids more than anything, and made sure that we had the tools and support to become successful adults. She was always in our corner. She and my dad led by example, and the three of us children reflect their values and beliefs. We could tell her anything, and be assured she would not judge us or condemn us. It was a wonderful way to grow up! Mom would like to be remembered for her love for her children and always wanting what was best for them. She also was very kind and helpful to all others, and will be remembered for that. The world has lost a true angel.
Share Your Memory of
Irene
Southgate Chapel


14032 Northline Rd

Southgate, MI

48195

Brownstown Chapel


23700 West Rd

Brownstown, MI

48183

Nixon Chapel


2544 Biddle Ave

Wyandotte, MI

48192




The Thon Center


2760 Biddle Ave

Wyandotte, MI

48192



CONTACT US

Please contact us about any of our services or to meet with one of our funeral service professionals. 734.284.1600 or email us here.
​
John Molnar Funeral Home, Inc. and The On~Site Crematory, a subsidiary of J&A Cremations, Inc., are separately owned and operated.