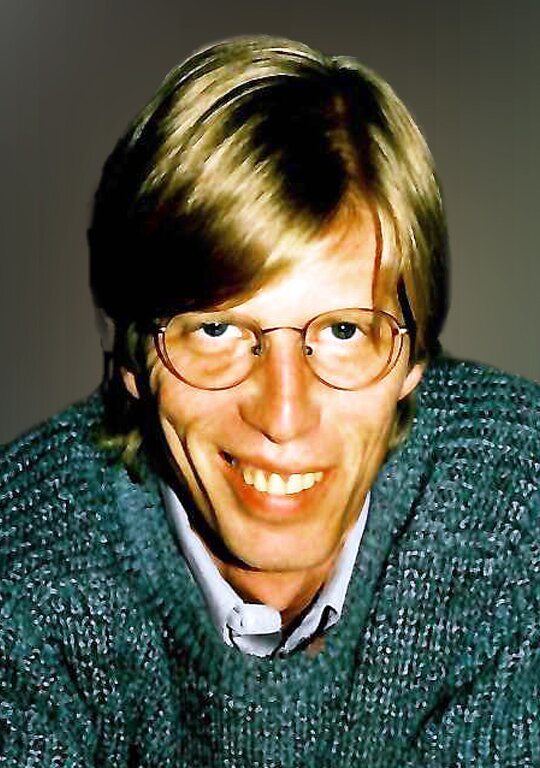 Share Your Memory of
John


Obituary of John Robert Mitchell
June 23, 1960 – January 24, 2022
John Robert Mitchell, beloved husband, brother, father and grandfather, died January 24, 2022 in Ann Arbor. While John's earthly adventure has ended, his memory lives on in the hearts and minds of his wife, Jan Mitchell; son, Daniel (Katie) Mitchell; daughter, Nicole (Josh) Mitchell; grandchildren Gabriel, Michael and Theodore Mitchell and brothers James Mitchell, Tom (Debbie) Mitchell, and Alexander (Mihaela) Armanaso. He was preceded in death by his brother, George Mitchell.
Born on June 23, 1960, in Terre Haute, Ind., John's love of the outdoors and adventure was cultivated at an early age with his and his brothers' involvement in the Boy Scouts. John earned his Eagle in April, 1975, and passed his love of scouting onto his son and fellow Eagle Scout, Dan, as well as his daughter and Silver Award earner, Nicole.
John was a proud alumnus of the University of Michigan — where he met his beloved wife, Jan — and graduated with a Bachelors in Industrial and Operational Engineering in 1982. John was an active leader with the Boy Scouts in Ann Arbor's Troop 4, loved playing with the family dogs and began his work on an MBA at Eastern Michigan University.
On John's 37th birthday, he suffered a traumatic brain injury which greatly changed his life but not what he cared most deeply about. With loving care from his wife and family, John continued to enjoy and explore the world. From canoeing and riding roller coasters at Cedar Point, to remote camping with Troop 4, to visiting Niagara Falls, to parasailing, to hosting foreign exchange students from around the globe, John's adventures continued long after his health changed. John especially enjoyed spending time with his grandchildren — including on a family trip to Mackinac Island — and thrilled at exploring museums with his family in Chicago.
While John is already missed by his beloved family, his legacy continues every time his son brings his dog on a camping trip, his daughter adopts an animal in need of a home or his wife builds a bonfire to enjoy with friends in the backyard.
"In lieu of flowers, the family requests donations to be made in John's name to the Huron Valley Humane Society - HVHS or Brain Trauma Foundation . If you would like the family to know of your donation, information can be sent to janmit@sbcglobal.net."
Cremation will take place at The On-Site Crematory located within the Molnar Funeral Homes - Brownstown Chapel.
Our History
John Molnar, Sr. opened the Detroit Hungarian Funeral Home, now the Molnar Funeral Homes, in 1923. The funeral home began in his home until relocating across the street to it's Delray location at 8623 Dearborn Avenue, in 1936. He had a strong work ethic and believed that you should never stop learning...