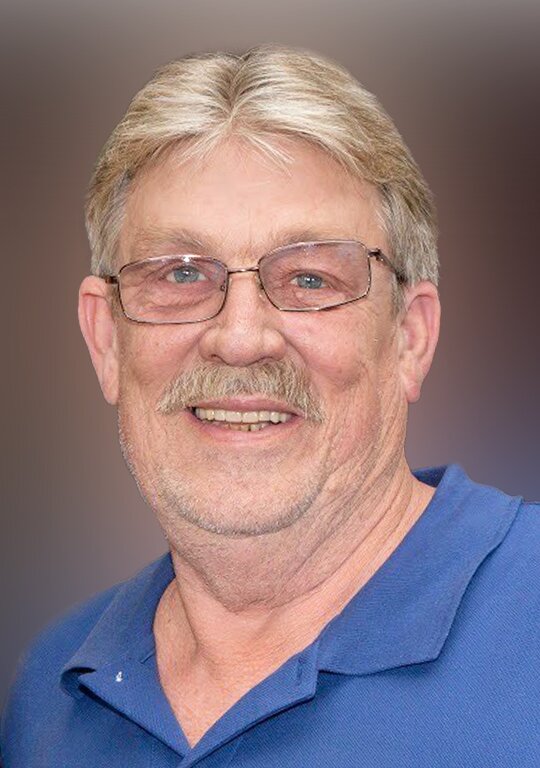 Share Your Memory of
Michael


Obituary of Michael Stawkey
August 6, 1957 – February 20, 2022
Michael D. Stawkey. Age 64 of Wyandotte.
Beloved husband of 22 years to the late Cathy Stawkey. Loving father of Hannah (Anthony Ribotis) Stawkey. Dearest son of Barbara and the late James Stawkey. Dear brother of Karen (Dale) Wisner and Nanci (David) Roesler. Brother in-law of Debbie (Ron) Pollack. Uncle of Ronnie, Meghan, Brittney (Austin) Cook, Brianne (Andrei) Dit, Dustin (Maisie Olson), Nicholas and Jenna. Great-uncle of Corina and Gabriella.
Family Tribute
Michael Stawkey was, and always will be, the greatest man I've ever known. I'm so incredibly lucky to call him my dad. Mike touched the lives of so many people and made a big impact on a lot of people's lives; I think a lot of people felt lucky to have him in their life.
Mike was a Wyandotte man; he loved telling stories of what it was like growing up and how things have changed. He spent his whole life here, except for a few years he lived in Texas. He was born at Wyandotte Hospital in 1957 and graduated from Roosevelt High School in 1975. Mike always had a lot of friends; he was friends with everyone no matter who they were. He had a lot of friends going through school, but gained even more through the years; he made friends in Texas and tons more when he began working at Ford. Mike cared deeply about everyone in his life, even if they hadn't talked recently.
Mike was an electrician at Ford Motor Company for almost 30 years, I'm not sure if he ever planned on retiring. At Ford he made some of the best friends he ever had. I don't know if I would say he loved going to work, but he had lots of friends there and knew how to make it enjoyable. There were a few times I questioned if they did anything at work other than cook and eat all day. He also knew how to work the system to get all the overtime and then take weeks off at a time, especially in the summer to enjoy his time and do work around the house or at the lake.
When he wasn't at work or working on the house, he had a lot of hobbies that he enjoyed; wood carving, fishing, collecting antiques (especially Wyandotte Toys, license plates, and fishing lures), starting new projects around the house, and most of all gardening and taking care of his plants. If you knew my dad, then you probably knew that his house was full of plants and he planted tons of tomatoes and cucumbers in the summer; he probably tried to give you a ton too. Mike also loved to spend time with his family. His family was his life (and so were his dogs). He and my mom loved spending time in the U.P. Later, we loved spending time together at the lake as a family; there were also many times that just me and him went together. At the lake we loved fishing, sledding, ice skating, going for boat rides, our annual putt putt golf trip, antique shopping, and going to the cow restaurant. Mike devoted his life to his family; everything he did was for my mom and I. When my mom got sick, he took care of her 24/7 no matter. After my mom died, my dad and I became even closer. He was my best friend. I saw him almost every day, even if I just stopped to say hi. We loved just being with each other; we talked a lot, watched movies, watched the history channel, or just sat with each other. He also spent a lot of time with my friends and I, talking and laughing. Most of them saw Mike as another father, and to him they were his other kids.
He was stubborn; I think anyone who knew him would agree. He was always willing to help anyone, but rarely asked for help and did everything his own way. He was funny; always telling jokes and making comments to make people laugh. He did that right up to the end. He was a big teddy bear; he would laugh and cry with me. He helped me (and so many others) in so many ways. I wouldn't be the person I am today without him, and I'm so grateful for the times I had with him, but it wasn't enough. I know there's so much more to be said about my dad, Michael Stawkey, I think I could go on forever, but overall I just want everyone to know how great of a man he was. He will be missed by so many, but he made such a big impact on so many lives and will never be forgotten.
Services will be live-streamed. The family encourages anyone who wishes to participate to please do so. Please click the following link at the time of service to view service: https://youtu.be/bLz5r-v-EdQ.

Memorial contributions are appreciated to Wyandotte Animal Shelter.
Visitation
4:00 pm - 9:00 pm
Friday, February 25, 2022
Molnar Funeral Homes - Nixon Chapel
2544 Biddle Avenue
Wyandotte, Michigan, United States

Get Directions
Service
11:00 am
Saturday, February 26, 2022
Molnar Funeral Homes - Nixon Chapel
2544 Biddle Avenue
Wyandotte, Michigan, United States

Get Directions
Officiant - Reverend Jim Castleman
Our History
John Molnar, Sr. opened the Detroit Hungarian Funeral Home, now the Molnar Funeral Homes, in 1923. The funeral home began in his home until relocating across the street to it's Delray location at 8623 Dearborn Avenue, in 1936. He had a strong work ethic and believed that you should never stop learning...