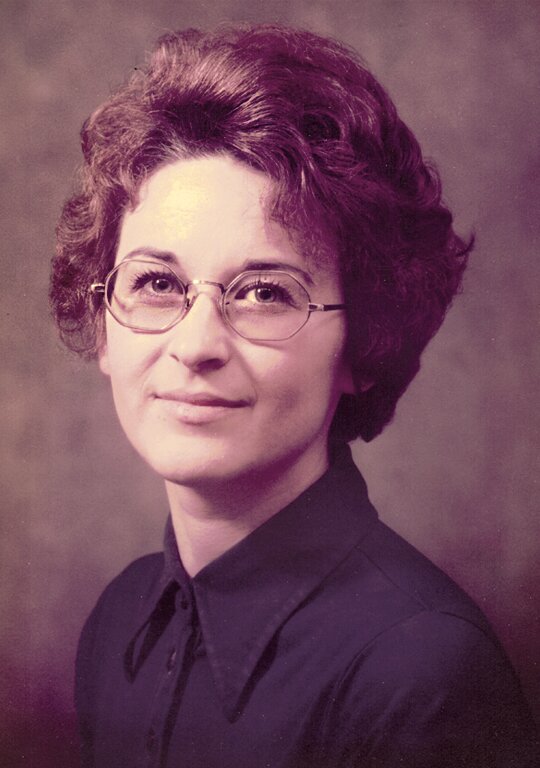 Share Your Memory of
Pamela


Obituary of Pamela Ann Enright
April 26, 1947 – February 24, 2022
Pamela Ann Enright. Age 74 of Clare.
Pamela Ann Enright (née Haupt) was born on April 26, 1947 to Michael and Phyllis Haupt (née Reinke). She was the eldest of ten children, followed by Linda, David, Suzanne, Philip, Kenneth, Stephen, Catherine, Christopher, and Andrew.
Pamela spent her youth in Lincoln Park, Michigan and attended St. Henry's Catholic School. When not in school, Pamela was of great help to her parents in caring for her younger siblings. She attended St. Francis Xavier High School in Ecorse, Michigan and graduated in 1965. After high school Pamela attended Detroit Mercy and became employed at Michigan Bell as an information operator and supervisor.
In 1970 Pamela met Thomas Enright and the couple were joined in matrimony on April 28, 1972. Two years later they began a family, and in 1978 they moved from Ecorse, Michigan to L'Anse in the state's Upper Peninsula. While living there Pamela delighted in gardening and fishing; two activities that became her lifelong enjoyment and legacy. Eventually the family settled again in Ecorse, where they resided on 5th St. for the next 30 years before eventually retiring to their country home outside of Clare, Michigan
in 2014.
Pamela developed an interest in accounting and tax preparation when she started working for H&R Block in 1986. She obtained her Enrolled Agent status and was manager of several offices including the second largest QC Office in the nation. She enjoyed this work so much that she began her Bachelor of Business Administration program at Eastern Michigan University, where she graduated Magna Cum Laude in 1997. After completing her studies, she tested for and received her CPA License. While attending EMU she began working for Plante Moran and was instrumental in training, tax preparation, and auditing. She wrote several manuals and participated in detailed audits of national note dealing directly with tax law. Pamela was an associate at Plante Moran until her "official" retirement in 2014, though she continued to do the work she enjoyed until 2019.
After retiring Pamela and Thomas moved permanently to 'Cattails', the beautiful lake home they began creating in 2005. She spent her time there decorating, fishing, gardening, and reading, and every summer for the past 10 years she hosted "Grandma's week" wherein she and her sister, Cathy, would spend several quality, fun -filled days with their granddaughters, Sabrina and Evelyn, and Adaline and Lucy.
Pamela was the mother of Gretchen, Nicholas, and Nathaniel, and the grandmother of Sabrina, Maia, Evelyn, Phoebe, and Simon. She was also Aunt and Great-Aunt to several nieces and nephews.
She is preceded in death by her father, Michael, her husband, Thomas, and her siblings, Suzanne, Kenneth, and Philip.
Pamela was a woman of fierce intelligence, endless determination, and strong spirit. She encouraged and insisted upon the best in herself and those around her. She will be greatly missed by all who knew and loved her.
Our History
John Molnar, Sr. opened the Detroit Hungarian Funeral Home, now the Molnar Funeral Homes, in 1923. The funeral home began in his home until relocating across the street to it's Delray location at 8623 Dearborn Avenue, in 1936. He had a strong work ethic and believed that you should never stop learning...