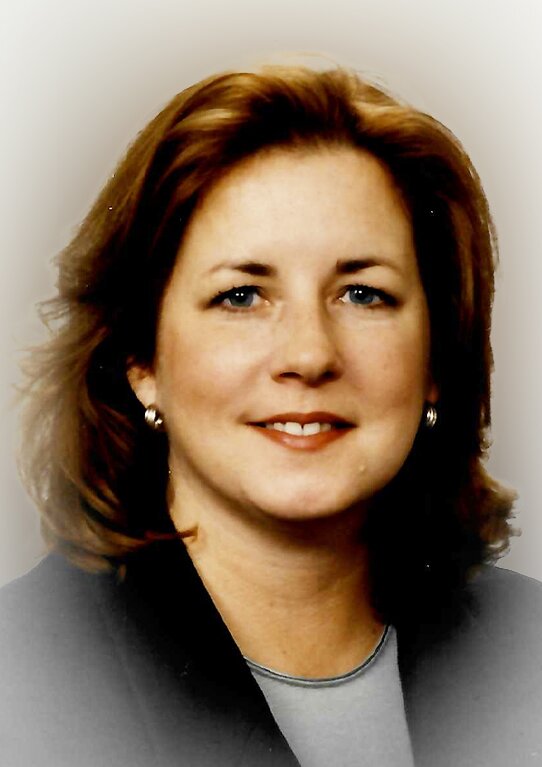 Share Your Memory of
Gerri


Obituary of Gerri Asam Gordon
June 9, 1959 – March 14, 2022
Gerri Asam Gordon. Age 62 of Southgate.
Beloved wife of Edward Gordon. Loving mother of Aaron (Becky) Trager. Dear sister of Tom Asam, Richard Asam Jr., Mary Diebel and Jim (Lisa) Asam. Dearest step-mother of Edward Gordon and Gregory Gordon. Also survived by 5 grandchildren and 6 great grandchildren. Preceded in death by daughter Kelly Trager, parents Margaret and Richard Asam Sr., step-mother Peg Martel, sister Kathleen Dreffs and brother Robert Asam.
Memorial contributions are appreciated to American Foundation for Suicide Prevention or The Association for Frontotemporal Degeneration.
Family Tribute ~
Gerri was the 6th out of 7 children of Margaret and Richard Asam of Allen Park (4 boys, 3 girls). Yes, mom was a devout Irish Catholic. Gerri attended St Frances Cabrini grade school and graduated from Allen Park High School in 1977. She also attended college at Henry Ford Community College and obtained her real estate license.
Gerri's working career spanned over 35 years and included Mediation Tribunal, Wayne County Circuit Court as well as a real estate agent for over 25 years.
Gerri loved traveling especially with her young kids Aaron and Kelly. Some of her travels included Christmases in the Bahamas, summer vacations at Crystal Mountain, Mullet Lake, Double J Ranch, Double R Ranch and Mountain Lake Lodge in VA. One of her favorites was a trip to Ireland where she met many of her Irish cousins, it was a trip of a lifetime. She had a great smile, sense of humor, loved people, dancing and music, especially 50 AMP Fuse and the Bee Gees.
On May 4, 2004, tragedy struck her family when her smart, talented, beautiful daughter Kelly committed suicide at 17 years old. Gerri was physically and emotionally changed forever. It took her months to get out of bed and return to daily life and work. Months later she began to attend a suicide support group, it was her first step towards healing. It also ignited a new purpose for her to become more and more involved in suicide prevention, especially for young people. She was trained by AFSP – American Foundation of Suicide Prevention and learned how to support other families that experienced the same trauma. She became very involved in fundraising and bringing awareness, support and educational tools for teachers and school staff used to help prevent adolescent suicide. Gerri started the first downriver Out of the Darkness Walk at Lake Erie Metro Park. This walk continues every fall, learn more at www.afsp.org.
Although she never got over losing her daughter Kelly, helping other families brought Gerri some comfort and a reason to continue – 'one foot in front of the other', as my wise cousin always told us. Life sometimes takes you in a direction you never saw yourself going, but she met thousands of lovely people and I know Gerri made an impact on their lives.
By her early 50's, life took another turn for Gerri when she started to show symptoms of a rare disease - Frontotemporal Degeneration (FTD). FTD runs in our family and there is no treatment or cure. FTD affects the frontal and temporal lobes in the brain and causes changes in personality and behavior. It mimics Alzheimer's and Parkinson's disease in many ways as it also affects motor functions as well. Symptoms usually become more obvious in mid 50's but can start in early 20's too. By her mid 50's, Gerri could no longer do all the things she loved to do, although she tried. She fought a tough battle, and we are comforted that she is finally at peace. Our family is very familiar with FTD because our grandmother Julia, mother Margaret, my mother's twin Aunt Catherine, my cousin Julie, my brother Bob and my sister Kathleen all suffered with this heartbreaking cruel disease. Learn more at www.theaftd.org
I'll miss Gerri terribly and I know her Irish eyes are smiling upon us now that she's in heaven with our loved ones.
An Irish Prayer:
May God give you:
For every storm a rainbow,
For every tear, a smile
For every care a promise
And a blessing in each trial
For every problem life sends, a faithful friend to share
For every sigh, a sweet song
And an answer for each prayer
Visitation
1:00 pm - 8:00 pm
Sunday, March 20, 2022
Molnar Funeral Home - Southgate Chapel
14032 Northline Road
Southgate, Michigan, United States
Vigil
7:00 pm
Sunday, March 20, 2022
Molnar Funeral Home - Southgate Chapel
14032 Northline Road
Southgate, Michigan, United States
Instate
9:30 am - 10:00 am
Monday, March 21, 2022
St. Frances Cabrini Catholic Church
9000 Laurence Avenue
Allen Park, Michigan, United States
Mass
10:00 am
Monday, March 21, 2022
St. Frances Cabrini Catholic Church
9000 Laurence Avenue
Allen Park, Michigan, United States
Interment
Great Lakes National Cemetery
4200 Belford Road
Holly, Michigan, United States
Celebrant
Father Tim Birney
Our History
John Molnar, Sr. opened the Detroit Hungarian Funeral Home, now the Molnar Funeral Homes, in 1923. The funeral home began in his home until relocating across the street to it's Delray location at 8623 Dearborn Avenue, in 1936. He had a strong work ethic and believed that you should never stop learning...