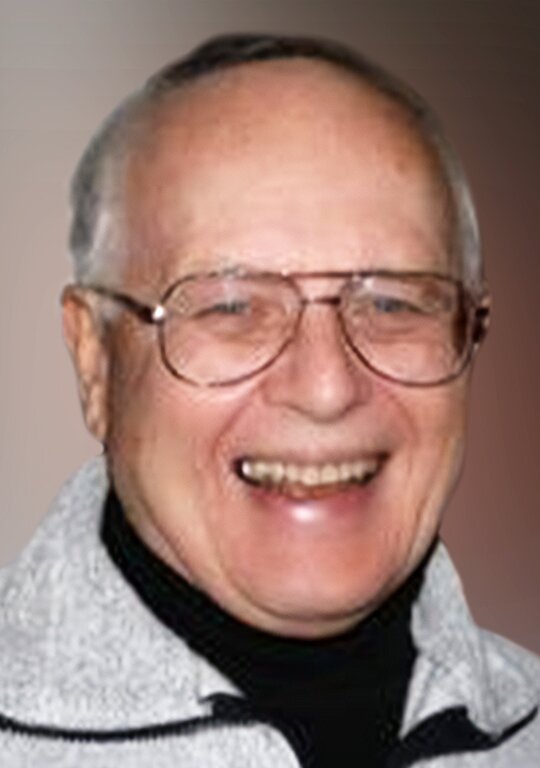 Share Your Memory of
Ronald


Obituary of Ronald J. Zasadny
May 22, 1940 - May 7, 2022
Ronald J. Zasadny. Age 81 of Wyandotte.
Loving father of Karen (Gregg) Lockhart, Michael (Natalie) Zasadny, John Zasadny and Ronald Zasadny II (Victoria Cholette). Grandfather of Michael James, Robert, Viviane, Roxanne, Katelyn Bezzo and the late Holly. Great grandfather of Michaela. Dear brother of Carol Pratt (Keith) and brother-in-law to Geraldine Zasadny. Preceded in death by his father, John Zasadny, mother, Angeline Zasadny and older brother, Robert Zasadny. Loving companion of Margit Kraus.
In lieu of flowers, memorial contributions are appreciated to Alzheimer's Association or Angela Hospice.
The mass will be live-streamed and the family encourages anyone who wishes to participate to do so. The stream will be hosted live on Saint Joseph's Facebook page and can be accessed by clicking the following link: https://www.facebook.com/stjosephtrenton.
Family Tribute
Ronald led a dynamic and adventurous life. He would find an interest or hobby that intrigued him and then devote himself to learning all about it. Photography, scuba diving, hunting, model trains, CB radio, kayaking and biking all were activities he enjoyed and excelled at. He had a sense of adventure that inspired him to choose the road less taken (even if there were bear tracks!). Throughout his life, his curiosity about new ideas kept him learning, researching and experimenting.
All of this made him a fun dad with a great laugh. He encouraged his kids to try new things and break a few (minor) rules. He loved his children, his grandchildren by birth and through his relationships, and his great-grandchild. He was wonderful with the little ones in particular, and loved to play and snuggle with them.
Ronald was born in Wyandotte on May 22, 1940 to John and Angeline Zasadny. He was the middle son, and had a special connection to his family. He grew up having adventures with his cousin and best friend, John Belaski, and they remained life-long friends.
Ronald married Ann Gardner in 1962 and they had four children: Karen, Michael, John and Ronald II. Although the marriage didn't last, they built a great foundation for their kids. Following his divorce, he married Marilyn VanDenburg and they were together for many years. He then met his sweetheart, Margit Kraus, on a blind date in 2006. This relationship was full of fun, adventure and love which will be a lasting memory forever. They were together until the end.
Ronald graduated from Roosevelt High School in Wyandotte in 1958 and then went on to achieve a Bachelor's Degree in Chemistry from University of Detroit. After graduation, Ronald went to work at Wyandotte Chemicals (now BASF), American Can, M&T Chemicals, Polyblends and Park Chemical. In later years, he also consulted with various companies including Ford Motor Company.
Ronald also developed a strong interest in computers and was one of the early adopters of home computers like the Wang and TRS-80 systems. He developed software programs for word processing, games and biorhythms (quite the fad in the 70's!) and started a company call Bluebird Computers. He dedicated himself to this endeavor and pursued it full-time for several years. He also taught computer science and chemistry part-time at Wayne County Community College and U of D. His interest in computers grew with advances in technology, and he was able to build and use systems well into his later years. Unfortunately, the lottery number predictor program never worked!

We think Ronald would like to be remembered as an innovator and visionary, a seeker of knowledge, and most importantly, a loving person. We will remember him this way, and will always keep him close to us on our future adventures!
Instate
9:30 am - 10:00 am
Wednesday, May 11, 2022
St. Joseph Catholic Church
2565 Third Street
Trenton, Michigan, United States

Get Directions
Mass
10:00 am
Wednesday, May 11, 2022
St. Joseph Catholic Church
2565 Third Street
Trenton, Michigan, United States

Get Directions
Celebrant - Father Marc Gawronski
Our History
John Molnar, Sr. opened the Detroit Hungarian Funeral Home, now the Molnar Funeral Homes, in 1923. The funeral home began in his home until relocating across the street to it's Delray location at 8623 Dearborn Avenue, in 1936. He had a strong work ethic and believed that you should never stop learning...