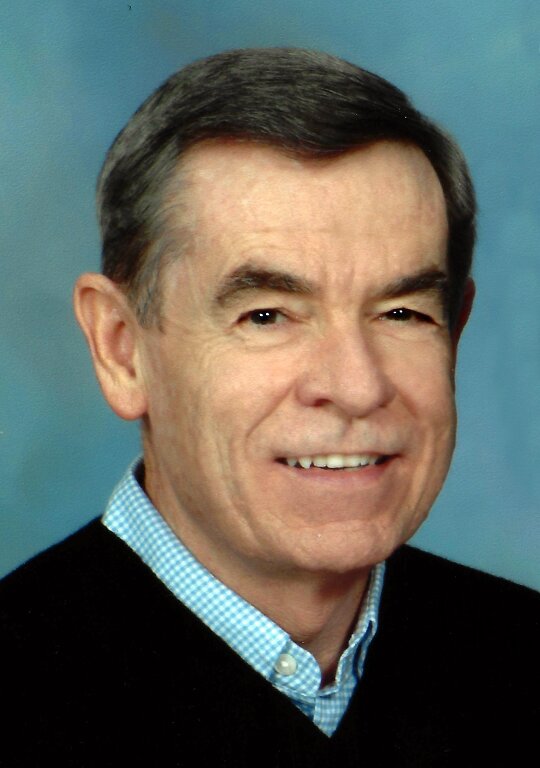 Share Your Memory of
Gilbert


Obituary of Gilbert 'Bert' Armstrong
Gilbert "Bert" Armstrong
Gilbert "Bert" Armstrong passed away on June 19, 2022, at the age of 79, following a lengthy battle with kidney failure. He passed peacefully, surrounded by his family.
Bert was born on July 27, 1942, in Detroit, MI to Raymond and Margaret (Crawford) Armstrong. In 1965, he married his soulmate, Patricia Bergen, and together, they raised two children. He worked at the Great Lakes Division of National Steel for over three decades, where he earned a reputation as a sharp young industrial engineer and, later, a well-respected financial manager.
Bert was blessed with an incredible gift of life in 1993 when he received a heart transplant. He took care of that priceless gift for 29 years and always paid it forward. He was a perpetual favorite of medical teams, always taking time to talk to and answer questions for the doctors and nurses in training who sought him out when he was in the hospital or at routine medical appointments.
Bert was known for his keen intelligence, quick wit, wry sense of humor, and generous heart. He loved a good book, a good laugh, good music, and a glass of good wine. He loved seeing new places, as well as vacationing at old favorites Bear Lake and Sanibel Island. Most of all, he loved spending time with his family.
Bert was preceded in death by his parents, Raymond and Margaret, his sister, Jean, and his aunts, Jean and Marion. He is survived by his loving wife and partner in crime of 57 years, Pat, his children Kevin and Colleen (Sabrina), brother Gary (Kathy), granddaughter Niko, and grandson Kai, as well as several nieces and nephews.
His last wishes were for all of us to not be sad and to remember all the good times, of which there were many. A celebration of his life will be planned at a later date.
In lieu of flowers, please consider a memorial gift to these University of Michigan organizations, long favorites of Bert:
1) Camp Michitanki Transplant Fund (a summer camp that provides a real camping experience for children 7-15 years of age who have had an organ transplant).
2) Heart Transplant Gift Fund (this fund provides assistance for family members while their loved one is in the hospital waiting for a new heart).
Below is a link to the U of M memorial gift page for Bert. Please note that you need to put in the gift amount first then click "proceed to checkout." If you only wish to support one of the funds, click the red "x" next to the other one. Bert's name will appear on the following page, along with the fund information.
https://victors.us/gilbertarmstrong
If you prefer, checks may be made payable to "University of Michigan" and sent to 777 E. Eisenhower Pkwy., Suite 650, Ann Arbor, MI 48108. Please include "in memory of Gilbert Armstrong in the memo line of the check or in an attached note. You may also call 734-764-6777 to make a gift.
Our History
John Molnar, Sr. opened the Detroit Hungarian Funeral Home, now the Molnar Funeral Homes, in 1923. The funeral home began in his home until relocating across the street to it's Delray location at 8623 Dearborn Avenue, in 1936. He had a strong work ethic and believed that you should never stop learning...