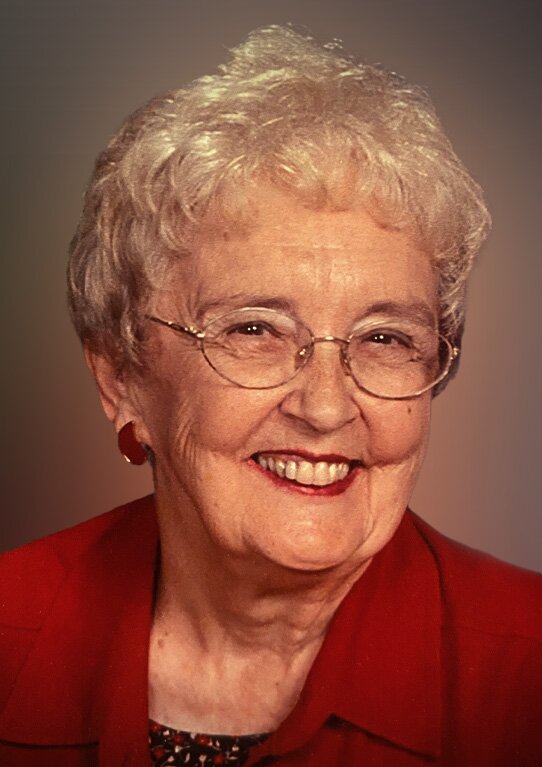 Share Your Memory of
Gisele


Obituary of Gisele Clancy
March 5, 1932 - October 26, 2022

Gisele Clancy. Age 90 of Wyandotte.
Beloved wife of John "Jack" R. Clancy. Loving mother of Karen (Larry) Connell, Mark (Megan) Clancy, Denise (Ben) DeRocher, Paul (Melissa) Clancy, Marcine (Brendan) McCarthy, and Shawn Clancy. Dearest grandmother of Aaron Connell, Adam (Erin) Connell, Maura (Eric) Olivero, Tess DeRocher, Hannah DeRocher, Annemarie (Josh) Nowak, Shannon (Joe) Berry, Kaitlyn Louwers, Emma (Nick) Paquet, MaryEllen McCarthy, Eva Clancy and Jack Ryan Clancy. Great grandmother of Easton Louwers, Calvin Connell, Truman Connell, Maeve Berry, Bodhi Clancy, Aldo Olivero, Willamina Olivero, and Joseph Nowak. Gisele is also survived by brothers John DesHarnais and Gaston DesHarnais and many nieces and nephews.
She is preceded in death by brothers, Gabriel DesHarnais and Jerry DesHarnais; sister-in-law, Mary DesHarnais; and beloved grandson, Patrick Clancy.
Donations can be made in Gisele's name to St. Andre Bessette Catholic Church and Most Holy Trinity Catholic Church.
Gisele's Story ~
Gisele Clancy (nee: DesHarnais) was born on March 5, 1932, the first of five children. Her parents, Therese and Armand DesHarnais, were born in Quebec. They settled here in River Rouge where Gisele lived during her first four years. She learned to speak French at her mother's knee. "The Rouge" was thoroughly French during these years, and she remembered visiting relatives often and listening to their French language.
When she was four years old she and her parents and two brothers moved to a home in Lincoln Park, graced with a cherry orchard, a corn field, and space for a cow and chickens. Gisele remembered feeding the chickens, picking cherries, and most of all, a rooster chasing her until she climbed up a tree.
This home was only a few blocks away from St. Henry School and Church. Here also were plenty of open fields with 'Penn' Hills (near the Pennsylvania railroad), and a creek nearby, a place to skate in winter. Gisele spent her early formative years in this "bucolic" environment.
She studied piano and began to sing (in Latin) and play the organ during the celebration of Masses when she was eleven years old. She enjoyed music and it became very much a part of her life. She sang in several choirs while her family was growing, and, when the children graduated from high school, she played the piano and the harp in many different sessions (Irish) until her very late years.
After eight years at St. Henry School, Gisele attended St. Francis Xavier High School for three years and then decided to become a postulant with the Sisters of St. Joseph. She spent four years discerning whether or not to take final vows in the sisterhood. During these years she taught first graders in three different schools. She especially loved the teaching aspect during this time. After this period of prayer and special consultation with her confessors, she decided that God had other plans for her.
She and Jack married in 1955 and Gisele dedicated herself to homemaking. They raised their six children only a block from where she spent her own childhood. Her parents and her Aunt Bet and Uncle Omer lived nearby. The ease of visiting relatives provided a happy environment for her family. These homemaking years were especially filled with much love and many rich blessings: happy meals, good books, visiting cousins on Sundays, prayers and Sunday Masses together, and the joyful celebrations of birthdays and holydays at Grandpa's house a short block away.
After her years of homemaking, from 1955 to roughly 1980, she taught first grade again at several inner-city elementary schools. When Jack retired in 1993, he and Gisele made many friends through the Gaelic League in Detroit and the Irish Canadian Cultural Club of Windsor. They danced weekly, played music often, and made many visits to Quebec and to Ireland to visit French and Irish relatives.
Gisele was deeply grateful to God for a life filled with countless blessings. She will be dearly missed by all who knew her.
Our History
John Molnar, Sr. opened the Detroit Hungarian Funeral Home, now the Molnar Funeral Homes, in 1923. The funeral home began in his home until relocating across the street to it's Delray location at 8623 Dearborn Avenue, in 1936. He had a strong work ethic and believed that you should never stop learning...