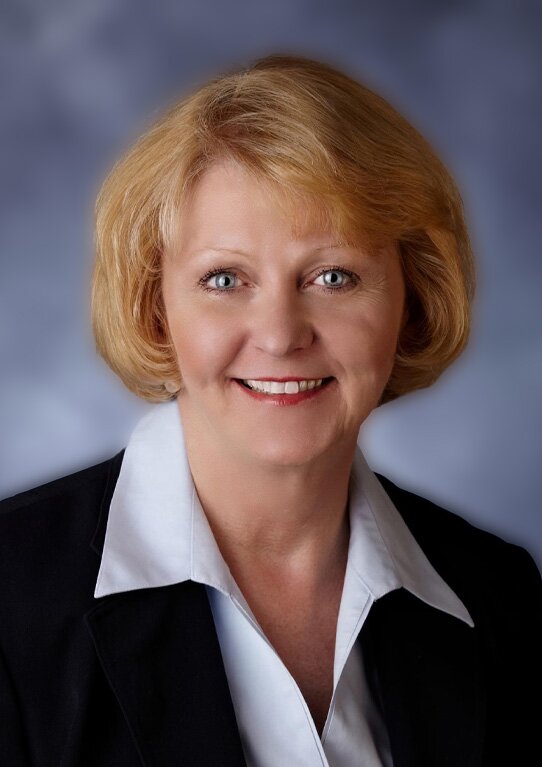 Share Your Memory of
Patricia


Obituary of Patricia A. Cole
September 5, 1948 –November 19, 2022
Patricia A. Cole. Age 74 of Brownstown.
Sister, Wife, Mother, Aunt, Friend, Grandmother
Patricia Ann Shannon "Pat" was the eldest of 2 daughters in the Shannon family--a "baby boomer"--raised in Trenton, MI, by James ("Norm") and Virginia. She was one of the few women of her time who pursued higher education, earning a Doctoral degree in Organizational Behavior and Educational Leadership from the University of Michigan - Ann Arbor, in 1981. Pat worked full-time while in school, determined to pay her tuition independently. One of her favorite jobs, during this time, was at the London Chop House, where she was a hostess, meeting some very important people along the way. Pat married Wyandotte Board member Gerald Cole, Sr. ("Jerry") in 1981. Like Jerry, Pat had a love for all things Wyandotte, supporting countless initiatives within the community. Pat's love for Wyandotte Public Schools (WPS), especially the students, staff, and families within the district, will remain unmatched. She began her educational career in Wyandotte Public Schools in 1970, as a Business Teacher. She became the Director of Vocational Education in 1978, Coordinator of State/Federal programs in 1985, Director of Human Resources in 1987, Assistant Superintendent in 1990 and Superintendent of Schools in 1994 through her retirement in 2011. Pat also served on the Henry Ford Wyandotte Hospital Board.
Some of Pat's greatest educational career accomplishments include: winner of the 2011 Tri-County (Wayne, Macomb, Oakland) Superintendent of the Year Award; appointment to the State Tenure Commission by Governor Granholm; co-host of President Bill Clinton's visit to Wyandotte; initiator of Wyandotte's Early Childhood Program, studying early brain development and the importance of early intervention; spearheader of the move to implement a robust long-range technology plan; initiator of the Annual Superintendent's Dinner; initiator of the structured hiring process as HR Director; supporter of co-teaching since the beginning of her career to the benefit of thousands of students with IEPs; advocate for equitable funding in schools, testifying before the State Board of Education Committees of both the Michigan House of Representatives and the Michigan Senate; and finally and most importantly, connecting with and welcoming every student and staff member within the district by visiting every classroom each September during her tenure as Superintendent. Of significance, was Pat's partnership with Wyandotte Business Manager and late friend, Dave Gutenschwater; the two worked together tirelessly to balance a budget in a time where funding was not equitable, and together they made a huge difference for Wyandotte students, staff, and families. In the educational world, Pat will forever be remembered as someone who truly cared about people.
After retiring in 2011, Pat found great joy and fulfillment in being a grandmother ("Mimi Pat") to her three youngest grandchildren--KC, Cameron, and Kate ("BFF"). Her two eldest granddaughters--Sarah and Emily--maintained a close connection with her--even after moving away as adults. If her girls needed anything--there was never a question--she would be there for each of them. Pat also served an important and valued role as a daughter, supporting her mother until she passed away at the age of 98 in October of 2021.
Pat's friends were friends for life. Post-college, she enjoyed getting together with her lifelong best friends/sisters--Sally Goodwin and Cheryl Rooker. She also maintained social connections with her WPS administrator friends--eating out and attending events with them frequently. When she moved to Del Webb after her retirement, she enjoyed the friendships she made within the association. She would often state how much she loved it there.
Pat's hobbies included: reading, binge-watching various series, traveling, shopping, having her nails done, eating out, riding/driving in her new car, and playing with her granddaughters.
Pat was incredibly intelligent, kind, thoughtful, and generous to all. She had a huge heart and was often described as selfless--putting others above herself, always. She made a difference in the lives of many, and will be missed beyond measure. She is survived by her daughter Kelly Keyes (Justin); stepdaughter Debra Juday (Mike); stepson Gerald Cole, Jr.; grandchildren: Sarah Juday; Emily Juday; KC Keyes; Cameron Keyes; Kate Keyes; sister: Kathleen Martich.
Video created at her retirement dinner in 2011: https://vimeo.com/25058426
Visitation
1:00 pm - 8:00 pm
Tuesday, November 22, 2022
Molnar Funeral Homes - Nixon Chapel
2544 Biddle Avenue
Wyandotte, Michigan, United States
Service
11:00 am
Wednesday, November 23, 2022
Molnar Funeral Homes - Nixon Chapel
2544 Biddle Avenue
Wyandotte, Michigan, United States
Interment
Michigan Memorial Park
32163 W. Huron River Drive
Flat Rock, Michigan, United States
Officiant - Pastor Kenny Beesley
Our History
John Molnar, Sr. opened the Detroit Hungarian Funeral Home, now the Molnar Funeral Homes, in 1923. The funeral home began in his home until relocating across the street to it's Delray location at 8623 Dearborn Avenue, in 1936. He had a strong work ethic and believed that you should never stop learning...