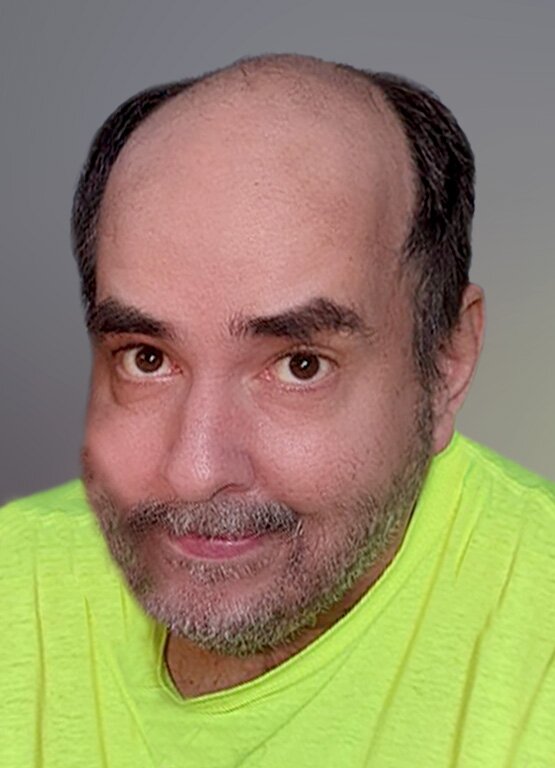 Share Your Memory of
Jason


Obituary of Jason C. Reeves

July 16, 1974 - January 24, 2023
Jason C. Reeves. Age 48 of Port Huron.
Beloved husband of Cinda Reeves. Loving father of Haven Reeves. Dearest son of Roger (Lory) Reeves and Mary (Jimmy) Wright. Also survived by many close family and friends. Preceded in death by brother Justin Ray Reeves.
Family Tribute
I was asked by Jason's loving Wife Cinda, and his Mother Mary, both dear friends of mine, to write this eulogy for him. It is truly an honor. There are so many countless, wonderful things, to say about our dearest friend that I found myself struggling with exactly where to start. Jason was our personal weatherman. As much as he loved computers, I don't think they could match his accuracy when it came to forecasting, so I feel that is a good place. Today will feel extra chilly as we say our final goodbyes, with a 100% chance of tears. It will only be partly cloudy though, as we will turn to one another for consolation, connected by our love. Our beautiful stories of him will warm us and our memories will bring us comfort. Jason was the kindest, most humble soul, you could meet. If you were blessed to know him, you were blessed to have a true friend. He really didn't have any less than good points. Okay, maybe he wasn't the best cook, but he was the self-labeled "Master of the Microwave", so there's that. He lived his life the same way he left it, peacefully. He didn't like to argue, didn't have to be right, and he was so very forgiving. One of the many things that Cinda told us was that in over 20 years, there were only a few times they went to sleep without telling each other they loved one another, and those few times were simply out of courtesy if one had fallen asleep first and the other didn't have the heart to wake them up. That doesn't and does surprise me. The I Love You's don't, but the consistent bedtime I Love You's tell the unique story of a couple that wanted to end their days the same way they lived them, with unconditional love. As much as all of these things were in his nature, much of them were also in his nurturing. He loved his parents and brother so dearly, and they him. His was a loving home, where anyone who entered was treated and felt like family. I personally recall a very apparent love filling their homes, including his teenage home in Flat Rock, MI, where he attended High School. There were many hugs and I Love You's given freely and frequently between the brothers and their "Maw", Mary. Jason and Cinda were raising their 4 year old daughter, Haven, in the same loving manner he knew throughout his life. She was and is a blessing that they prayed so very hard for. Although the relationship between father and daugher has been cut short, the impact he left on her young life will be felt forever. He was quiet and soft-spoken, spending many nights watching over her as she slept, and he will continue to watch over her throughout her life. As quiet as he was, he liked his music loud. His lifelong love of rock 'n roll was known to all, including little Haven. Most of their mornings started off with tunes dancing in the air. Today we hear and feel The Sound of Silence, a song he wanted played today, a song his "Maw" sang to him as a child. When his brother, Justin, left this world to go home with our Father God, a piece of Jason went with him. We take much comfort in knowing that Jason has been reuinited with Justin, along with his other family and friends that passed before. He knew they would be waiting to welcome him to his forever home because of his faith and belief in the Holy Father. Jason was a constant believer, his faith unwavering through the ups and downs of his life. He drew much comfort from that faith and I hope we will do the same as we cope with this loss today and during the days that follow. This is such a hard loss and it will be felt until the day we are once again reunited with our dear Jason. He would want us to look to each other, to love one another, to remember all of the good times. He doesn't want us to continue to hurt like we do right now. We will feel this loss, we will grieve this loss, but we will rise and steadily move forward. Be good to one another. Be humble and kind. Be like Jason. In the words of one of our favorite shows "Boldly go where no man has gone before. Live long and prosper." I would like to end with the words of Haven, "My Dad is an angel", because he truly is and he truly was.
-Michelle S. Kress
Memorial contributions are appreciated to the family of Jason C. Reeves.
Visitation
1:00 pm - 5:00 pm
Saturday, January 28, 2023
Molnar Funeral Home - The Thon Center
2760 Biddle Avenue
Wyandotte, Michigan, United States

Get Directions
Service
4:00 pm
Saturday, January 28, 2023
Molnar Funeral Home - The Thon Center
2760 Biddle Avenue
Wyandotte, Michigan, United States

Get Directions
Our History
John Molnar, Sr. opened the Detroit Hungarian Funeral Home, now the Molnar Funeral Homes, in 1923. The funeral home began in his home until relocating across the street to it's Delray location at 8623 Dearborn Avenue, in 1936. He had a strong work ethic and believed that you should never stop learning...