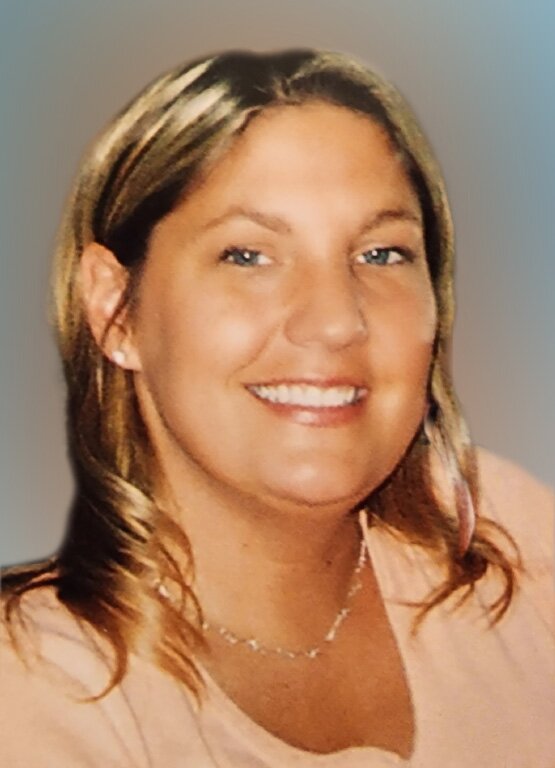 Share Your Memory of
Wendy


Obituary of Wendy Ann Cosgrove
April 15, 1971 - February 22, 2023
Wendy Ann Cosgrove. Age 51 of Allen Park.
Loving wife of Chris Cosgrove. Loving mother of Chris and Landon Cosgrove. Cherished daughter of Ronald and Mary Kobish. Dearest sister of Cherie (Kevin) Losen, Tammy (Paul) Rice and Ron (Kim) Kobish. Dear daughter-in-law of William and the late Patricia Cosgrove. Sister-in-law of Jennifer (Marco) Vitale, Beth Sabol, Colleen (Phil) Horoky and Patrick (Jenn) Cosgrove. Also survived by many nieces and nephews, great nieces and nephews and cousins.
Family Tribute
Wendy Ann Kobish (Cosgrove) was born on April 15th, 1971, to Ron and Mary Kobish, in Ypsilanti Michigan. The youngest of 4 children, Wendy will always be remembered for her strength and light heartedness, even as a child. She was fierce in spirit, with a tender heart, and a passion for her God and her family. Wendy is survived by her loving husband, Chris Cosgrove and two sons, Chris Michael (14) and Landon (12). She was preceded in death by her mother in law Patricia Cosgrove, and is loved dearly by her father in law William Cosgrove, sisters Cherie (Kevin) Losen and Tammy (Paul) Rice, brother Ron (Kim) Kobish, sisters in law Jennifer (Marco) Vitale, Beth Sabol, and Colleen (Phil) Horoky, and brother in law Patrick (Jenn) Cosgrove. Wendy was the faithful Godmother to Mariah (Cosgrove) Pedery. She is also held in the hearts of her many nieces, nephews, great nieces, great nephews, cousins, and other extended family and friends.
During her childhood and schooling, Wendy participated in various extracurricular activities including playing the clarinet in her school band, marching with the flag corps, competing with the Belleville High School swim team, and even working as a lifeguard locally. In her adulthood, Wendy received her degree at Washtenaw Community college, and was employed at several businesses including Corrigan Cargo, Ameritech, and Bethany Preschool and Day Care Center in Belleville Michigan. When blessed with her marriage to Chris in 2000, they built their home in Allen Park, MI, and she continued on to become a stay at home mother to their 2 sons. She volunteered heavily within their local school district at Bennie Elementary in Allen Park, and supported the Parent Teacher Organization as their President and board member with a multitude of projects and fundraising opportunities. Her generous spirit and dedication to her children and the community set her apart as a woman who led by example, with humility and self-sacrifice always. She was lovingly referred to as a "Bennie Mom," and she was most recently employed as a Paraprofessional within the school as well. Wendy's love for the children and families in her community will not be soon forgotten.
In her free time, Wendy and Chris enjoyed camping with their large extended family, taking trips to their family cottage in Black Lake, MI, and snowmobiling each Christmas season (team Ski-doo!). Wendy crafted beautifully hand-made stained glass pieces of art, many of which are cherished in the homes of her friends and family members. These will always serve as a visual reminder of the light she reflected toward those she cared for so well. She loved to collect and display Precious Moments figurines, and valued their soulful inspiration of faith, family and friendship. A quote from one of her most cherished childhood characters reads, "The real things haven't changed. It's still best to be honest and truthful; to make the most of what we have; to be happy with simple pleasures, and have courage when things go wrong." - Laura Ingles Wilder; Little House on the Prairie. This sentiment could not describe anyone more.
Wendy's passion for the children in her life was displayed not only toward her family, but to the many young souls she counseled and cared for in her local church body through various children's ministries. She served faithfully in the Bethany Awana program for many years as well as the Infant and Toddler Nursery, never turning down an opportunity to love on a little one and support those parents who needed a helping hand. She volunteered year after year as the Arts & Crafts Director at Killarney Lutheran Camp, touching the lives of not only the campers, but of counselors and peers as well. Her generosity and willingness to serve in so many areas of her life have produced countless lifelong friendships, and serve as proof of the impact she has had on all of our lives.
We know without a shadow of a doubt that Wendy Cosgrove accepted Jesus Christ as her Lord and Savior, and is most assuredly resting in His presence at last. The incredible strength she displayed in her last days with us on earth could not have testified more to her faith and courageous spirit. While those who loved her dearly prayed fervently and anxiously for relief, her eyes remained fixed on the comfort of her family, and the extraordinary faith that brought her to salvation, never uttering a word of complaint, and knowing full well that if the Lord chose to take her home, she had absolute assurance of healing in His presence. Because of this fact, the peace that passes all understanding has settled onto her loved ones as we rest in the Lord's grace and perfect sovereignty. 1 Thessalonians 4: 13-14 says that we need not grieve as those who have no hope, "for since we believe that Jesus died and rose again, even so, God will bring with him those who have fallen asleep." This hope is sure, evident, and true for all those who willingly place their trust in Jesus Christ, our perfect, pure, and complete sacrifice. The gospel is clear in 2 Corinthians that to be absent from the body is to be present with the Lord, and even as we grieve, we also rejoice that Wendy is held perfectly in the arms of Jesus, and we too will join her in heaven one day.
Wendy continues to be incredibly loved and remembered by so many family and friends. We now look forward to hearing personal stories and conversing over memories of when she undoubtedly brought joy into each and every one of our lives.
Memorial Contributions are appreciated to the Children's Education Fund: https://gofund.me/7b4e6327
Visitation
2:00 pm - 8:00 pm
Tuesday, February 28, 2023
Molnar Funeral Home - Brownstown Chapel
23700 West Road
Brownstown, Michigan, United States
Prayer Service & Family Sharing
7:00 pm
Tuesday, February 28, 2023
Molnar Funeral Home - Brownstown Chapel
23700 West Road
Brownstown, Michigan, United States
Instate
10:00 am - 11:00 am
Wednesday, March 1, 2023
Bethany Bible Church
810 E. Huron River Drive
Belleville, Michigan, United States
Service
11:00 am
Wednesday, March 1, 2023
Bethany Bible Church
810 E. Huron River Drive
Belleville, Michigan, United States
Interment
Michigan Memorial Park
32163 W. Huron River Drive
Flat Rock, Michigan, United States
OFFICIANT - John Losen Jr.
Our History
John Molnar, Sr. opened the Detroit Hungarian Funeral Home, now the Molnar Funeral Homes, in 1923. The funeral home began in his home until relocating across the street to it's Delray location at 8623 Dearborn Avenue, in 1936. He had a strong work ethic and believed that you should never stop learning...