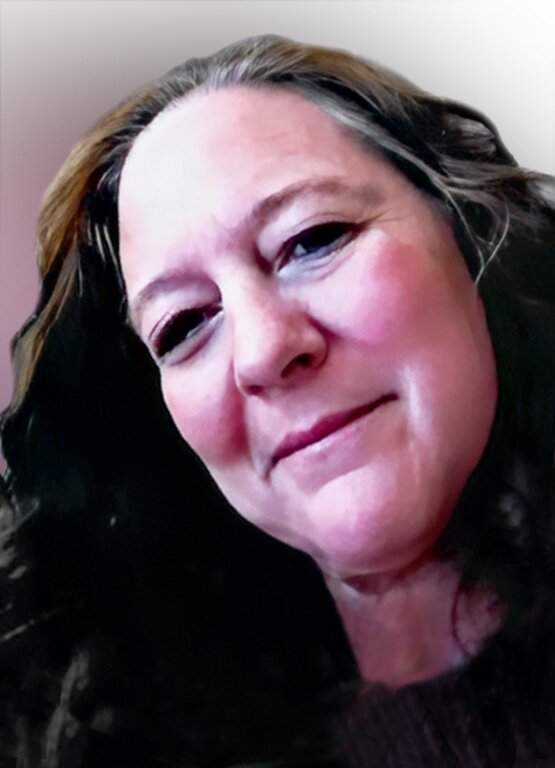 Obituary of Kim Daniels
February 26, 1961 – May 30, 2023
Kim Daniels. Age 62 of Riverview.
Loving mother of Matthew (Tiffany) Daniels, Jay Daniels and Courtney (Dustin) Saunders. Dearest grandmother of Kaylee, Emma, Maxwell, Sonya, Ryleigh and Declan. Cherished daughter of Homer and Beverly McCoy. Dear sister of Pamela (Greg) Balint.
Family Tribute
In Loving Memory of Kim Daniels: A Free-Spirited Soul
Kimberly "preferably Kim" Daniels, a beacon of love and laughter, passed away on May 30th after a short but valiant battle with lung cancer. She embraced life with an unwavering spirit, leaving behind a legacy of fish tanks, rock and roll tunes, and cherished friendships that will forever resonate in our hearts.
Born and raised in the vibrant city of Southgate, Michigan, to Homer and Beverly McCoy alongside sister Pamela (Greg) Kim embodied the free-spirited essence of the 70s. With a touch of hippy rebellion, she danced through life with a radiant smile and a love for rock and roll music that could rival any guitar solo. From Led Zeppelin to Pink Floyd, her playlists were a testament to her rebellious and passionate soul.
Kim's passion for fish tanks was unparalleled. She had an uncanny ability to create underwater wonderlands, transforming ordinary aquariums into captivating worlds teeming with colorful fish and mesmerizing plants. Watching the gentle sway of the aquatic life brought her immense joy and tranquility. It was her own little oasis, a place of serenity amidst the hustle and bustle of everyday life.
A true social butterfly, Kim had a gift for making friends wherever she went. Her warm and inviting nature drew people to her like a magnet. Whether it was a chance encounter at the local grocery store or a gathering with her beloved neighbors, Kim effortlessly forged deep connections with those around her. Her genuine kindness and infectious laughter lit up every room she entered.
Summertime was Kim's favorite season, as she basked in the warmth of the sun and felt the sand beneath her toes. The beach was her sanctuary, where she would spend countless hours soaking in the sun and collecting memories. She was an eternal lover of warm weather and would eagerly await the arrival of each summer, embracing the carefree and joyful vibes that came with it.
In addition to her passion for music and the beach, Kim was an avid fan of NASCAR and the Red Wings hockey team. She'd gather with friends and family to cheer on her favorite drivers and players, her enthusiasm contagious and her cheers echoing through the living room. She was a loyal and dedicated fan, always sporting her team colors with pride.
When the air turned crisp and Halloween approached, Kim's creative spirit shone through her love for decorating. She could transform her home into a hauntingly spectacular sight, with ghouls, ghosts, and pumpkins adorning every corner. Come Christmas, her house would twinkle with lights and be filled with the warmth and joy of the holiday season. Her festive spirit brought cheer to all who entered her festive abode.
Above all, Kim treasured her role as a mother to her three adoring children, Matthew(Tiffany), Jay, and Courtney(Dustin). Her love knew no bounds, and she embraced the joys and challenges of parenthood with grace and unwavering support. And sometimes to much motherly meddling. Her favorite line of advice was "Do as I say not as I did." Giving them all their own versions of her as a mother she instilled many of these lessons from her own experience and many of the memories from things she loved herself. Her dedication to her children was matched only by the boundless love she had for her seven grandchildren, Kaylee, Emma, Max, Sonya, Ryleigh, and Declan, Paige. They were her pride and joy, the light of her life, and she reveled in every precious moment spent with them and spoke of them often and fondly.
Kim Daniels will be deeply missed by her family, friends, and all who had the privilege of knowing her. Her zest for life, her bohemian spirit, and her infectious laughter will forever echo in our memories. As we say goodbye to this remarkable woman, let us celebrate her life, her love, and her indomitable spirit.
Memorial of life party on August 5th at 1 PM at Lake Eerie metro park!
Cremation will take place at The On-Site Crematory located within the Molnar Funeral Homes - Brownstown Chapel.
Our History
John Molnar, Sr. opened the Detroit Hungarian Funeral Home, now the Molnar Funeral Homes, in 1923. The funeral home began in his home until relocating across the street to it's Delray location at 8623 Dearborn Avenue, in 1936. He had a strong work ethic and believed that you should never stop learning...