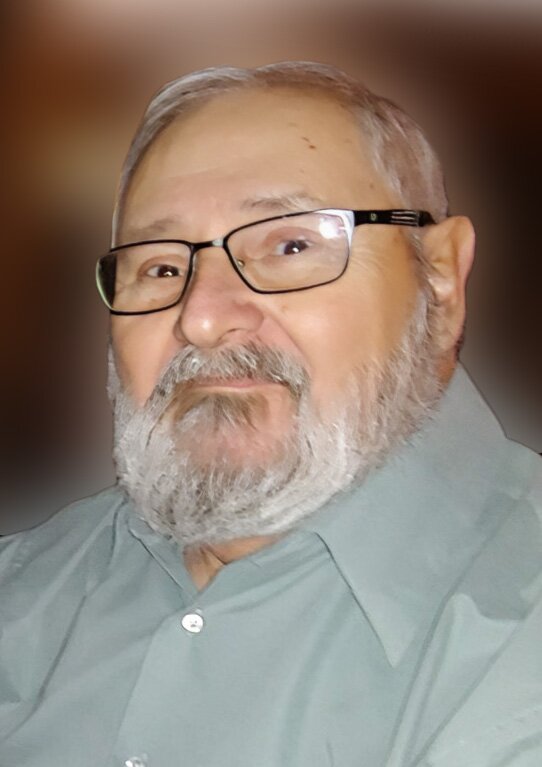 Share Your Memory of
George


Obituary of George Eugene Cialdella
November 27, 1948 - June 18, 2023
George Eugene Cialdella. Age 74 of Wyandotte.
George passed away suddenly on the evening of June 18, 2023. We are completely unprepared for this unexpected loss and miss him greatly.
George was born to parents, George Eugene Gialdella, Sr. (Mary) and Opal Audra Johnson Gialdella Wall (James) in Beckley, West Virginia on November 27, 1948. George is survived by wife Sharon Hickman Cialdella, daughters Angela McIlroy, Sarah Giadella Bowdern, Georgina, DeAndra, stepdaughters Heather (Kevin) Anderson, Amy (Joel) Klain, Kiki Hickman and Shelbi Harr (Brian Windborn), sister-in-law Becky Gialdella, two stepbrothers, many grandchildren including Bre Davis (Dylan Fortney), Brandon McIlroy, Chandlar Carroll, Aaron Adair (Nicole Frobe), Moira (Zachary) Stedman, Gabriel Anderson, Ellie Harr, Jaedyn Harr, Zayn Harr and Viv Harr, and many great-grandchildren including Amber, David and Carson Fortney. George is preceded in death by his parents and brother Gerry.
George lived a rich and full life. George was born in a coal mining town Beckley, West Virginia, He moved to Florida for his teenage years then to Ohio for his continuing education, ending in Minnesota.
George's adult life took him all over the united states for both work and pleasure. He loved to learn. George mastered multiple musical instruments, learned to scuba dive, earned his pilot's and motorcycle licenses, became pretty good at archery, and was a Yo-yo enthusiast. George was interested in Genealogy and found joy researching his Italian Heritage. He learned Gialdella was actually Cialdella. The spelling change was due to George's grandfather's escape from Fascist Italy. George legally changed his surname from Gialdella to Cialdella to honor his grandfather's bravery. That simple G to C change triggered a tidal wave of long lost relatives reaching out to their American cousins.
George also gained knowledge through his work. He helped introduce bi-cycles from the Tour De France to the U.S.A., automated systems in the manufacturing industry and owned a pizza franchise. It should be no surprise George spent some time as a Used Car Salesman with his penchant for "Let's Make a Deal." George's most recent adventure as a long-haul transport driver combined his thirst for knowledge and wonder and his entrepreneurial spirit.
His greatest passion was paying-it-forward. Throughout George's life, George would foster and care for over 30 children, all of whom left his home a little stronger and with the knowledge that someone cared for them. George was also involved in fundraising for the Children's Miracle Network.
Although George cared deeply about those around him, he was prone to mischief. At age 14, he entered a rodeo without parental permission, by forging his mother's signature. Unfortunately, George had to admit his scheme to his mother, when returning to the house with two broken wrists. During his trucking career, he often embodied other personalities to prank fellow truck drivers via his CB radio.
**Funeral Dress code is casual. The family encourages all who like to participate, to wear bright colors and Demin to honor George.**
Visitation
2:00 pm - 8:00 pm
Friday, June 23, 2023
Molnar Funeral Homes - The Thon Center
2760 Biddle Avenue
Wyandotte, Michigan, United States

Get Directions
Service
6:00 pm
Friday, June 23, 2023
Molnar Funeral Homes - The Thon Center
2760 Biddle Avenue
Wyandotte, Michigan, United States

Get Directions
Officiant - Pastor Sean Ewbank
Our History
John Molnar, Sr. opened the Detroit Hungarian Funeral Home, now the Molnar Funeral Homes, in 1923. The funeral home began in his home until relocating across the street to it's Delray location at 8623 Dearborn Avenue, in 1936. He had a strong work ethic and believed that you should never stop learning...