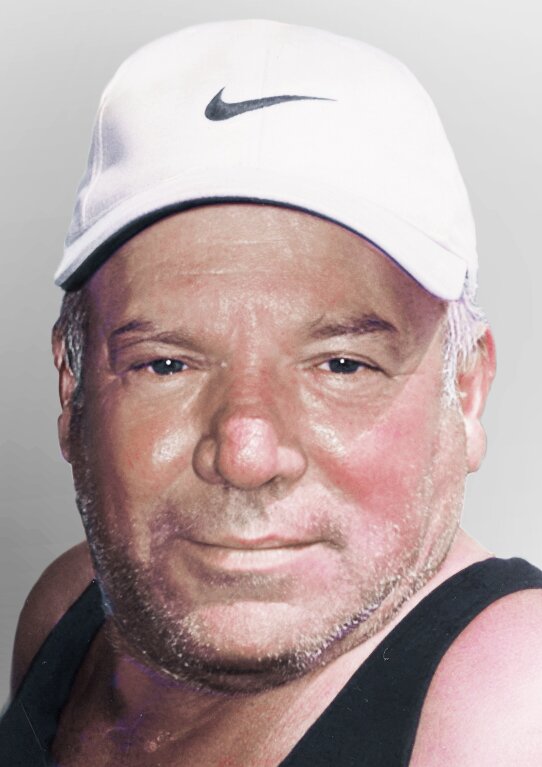 Share Your Memory of
Cesare


Obituary of Cesare Pizzo
June 14, 1949 – August 3, 2023
Cesare Pizzo. Age 74 of Wyandotte.
Beloved husband of Stephanie Pizzo. Loving father of Giuseppe (Christina) Pizzo and Rosaria (Alessandro) Di Maio. Dearest grandfather of Giuseppe, Matthew, Jack, Vivian and Alyssa. Dear brother of Salvatore (Frances) Pizzo, Vincenzo (Angela) Pizzo and Rosetta Pizzo-Maltese.
Family Tribute ~

Today we celebrate the life of a man who lived the American dream while never forgetting his roots and traditions. Cesare came from Cinisi, Sicily in the early '70s, started a life in Wyandotte, Michigan as a bricklayer, married a wonderful wife, Stephanie, had two accomplished children Joe and Sarina, and five amazing grandkids, Joey, Matt, Jack, Alyssa and Vivian. We think about his love of cooking, his passion for soccer, him being the life of the party. We are all sad that Cesare is not with us, and while we can remember the highlights of this man's life, there is so much more.

Cesare was ready to take advantage of all opportunities that this country offers with a no-nonsense approach. As a bricklayer he did high quality work, and never overcharged people as he always believed appreciation of his skill as a mason was the real payment.

Some might say he was a one of a kind, with strong personality. Have you ever been at a soccer game with Cesare? He couldn't stand still, pacing the sidelines, (and sometimes climbing a fence), where he either cheered or was never afraid to give his opinion about players, coaches and referees. One thing is for sure, everyone got to know him quickly!

He was even the first to install a 6-foot satellite dish in his backyard so he could host a bunch of friends over to watch a game. This group of die-hard enthusiasts occupied his living room every Sunday, much to Stephanie's delight!

And what about his cooking? When it came to food Cesare's approach was "Go big, or go home." He'd say "Come over," for what you thought was a simple cookout, and wouldn't be surprised when you got there to see a whole pig being roasted on the spit! His closest friends couldn't wait for an invite to be a part of an adventure to cook some hard-core Sicilian dishes that most people would want to avoid.

And did you ever notice, he never smiled in pictures? While that might have been true for his relationship with the camera, it certainly wasn't true when it came to his family. Cesare believed in Stephanie, respected her loyalty, thought she was the sweetest person he'd ever met. When asked about marrying Stephanie, he said, "I did good." He was incredibly proud of all that Joe and Sarina have accomplished. Joe, fulfilling Cesare's dream for him in graduating college and becoming so successful in business, marrying Christina and raising their wonderful boys. Sarina, doing a reverse of his choice by making her home in Italy, knowing how difficult it is to live in a foreign country, all while creating a successful life with her husband Alessandro.

He felt so fortunate to have spent this past year visiting Sarina and her family in Tuscany and his relatives in Sicily.

1949-2023; the year he was born, the year he died. How fortunate we all are to have seen and been a part of that dash in between

Omaggio dalla famiglia

Oggi celebriamo la vita di un uomo che ha vissuto il sogno americano senza mai dimenticare le sue radici e tradizioni Siciliane. Cesare è venuto da Cinisi, in Sicilia, nei primi anni '70, ha iniziato una vita a Wyandotte, Michigan, si e' sposato con una donna meravigliosa, Stephanie, ed ha avuto due bravi figli Joe e Sarina, e cinque nipoti fantastici, Joey, Matt, Jack, Alyssa e Vivian. Pensiamo al suo amore per la cucina, alla sua passione per il calcio, e che era sempre l'anima della festa. Siamo tutti tristi che Cesare non sia con noi. Mentre e' facile ricordarsi dei momenti salienti della vita di quest'uomo, c'è molto di più.

Cesare ha utilizzato tutte le opportunità che il suo nuovo paese offre con un approccio concreto. Il suo lavoro e' sempre stato di alta qualità e ha sempre richiesto un prezzo equo, poiché ha sempre creduto che l'apprezzamento per le sue abilità di costruttore fosse il vero pagamento.

Certamente era una persona unica e con una forte personalità. Siete mai stati a una partita di calcio con Cesare? Non stava mai fermo, camminava avanti e indietro a bordo campo, (una volta si e' arrampicato sulla recinzione). Non ha mai avuto paura di dare la sua opinione su giocatori, allenatori e arbitri. Una cosa è certa: tutti hanno avuto modo di conoscerlo subito!

È stato il primo nella zona a installare una parabola satellitare di 2 metri nel suo cortile in modo da poter ospitare i suoi amici per guardare insieme le partite di calcio. Questo gruppo di appassionati irriducibili occupava il suo salotto ogni domenica, per la gioia di Stephanie!

E la sua cucina? Quando si trattava di mangiare l'approccio di Cesare era "Vai alla grande, o vai a casa". Spesso, pensavi che ti avesse invitato per un semplice spuntino, mentre invece trovavi un maialino allo spiedo! A volte con i suoi amici piu cari si incontravano per cucinare piatti tradizionali Siciliani che molti Americani avrebbero evitato..

E hai mai notato che non sorrideva quasi mai nelle foto? Mentre non aveva un bel rapporto con la macchina fotografica, era tutto il contrario con la sua famiglia. Cesare era molto orgoglioso di Stephanie, rispettava la sua lealtà, pensava che lei fosse la persona più dolce che avesse mai incontrato. Quando una persona gli ha chiesto del matrimonio con Stephanie, lui ha risposto: "Sono capitato bene". Era incredibilmente orgoglioso di tutto ciò che Joe e Sarina hanno compiuto. Joe, realizzando il sogno di Cesare quando si e' laureato e poi ottenuto tanto successo in affari, e quando si e' sposato con Christina e avuto dei figli meravigliosi. E Sarina,che ha deciso di sposare Alessandro e vivere una vita felice in Italia, sapendo quanto sia difficile vivere in un altro paese.

Ultimamente si sentiva molto fortunato di aver trascorso il Natale con le nipotine, Sarina e Alessandro in Toscana e i suoi parenti in Sicilia.

1949-2023; L'anno in cui Cesare è nato e l'anno in cui ci ha lasciato. Siamo stati proprio fortunati di aver condiviso parte di questo periodo di tempo con lui.
Visitation
2:00 pm - 9:00 pm
Friday, August 11, 2023
Molnar Funeral Homes - Nixon Chapel
2544 Biddle Avenue
Wyandotte, Michigan, United States
Service
10:00 am
Saturday, August 12, 2023
Molnar Funeral Homes - Nixon Chapel
2544 Biddle Avenue
Wyandotte, Michigan, United States
Entombment
Our Lady of Hope Cemetery
18303 Allen Road
Brownstown, Michigan, United States
Officiant - Father Gary Morelli
Our History
John Molnar, Sr. opened the Detroit Hungarian Funeral Home, now the Molnar Funeral Homes, in 1923. The funeral home began in his home until relocating across the street to it's Delray location at 8623 Dearborn Avenue, in 1936. He had a strong work ethic and believed that you should never stop learning...