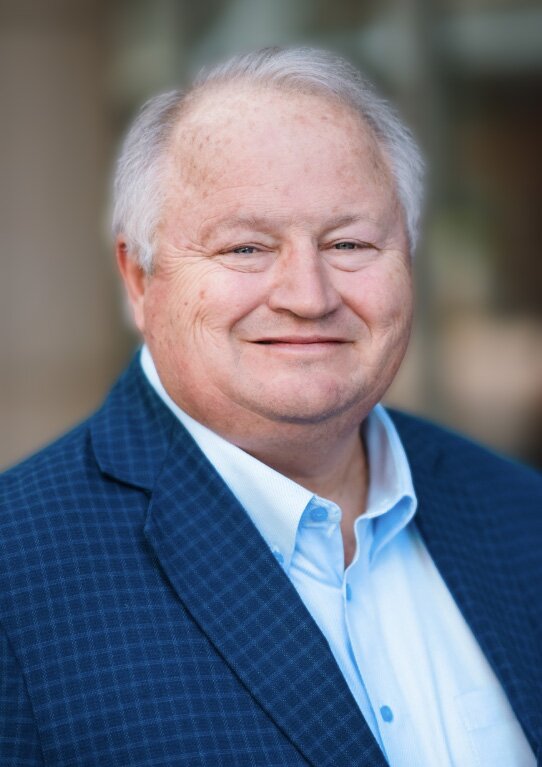 Share Your Memory of
Richard


Obituary of Richard Gerad York
September 4, 1959 - August 7, 2023
Richard Gerad York, 63, passed away suddenly on August 7, 2023, while on a visit to West Point, New York.
Rich was born in Trenton, Michigan on September 4, 1959, to Jerry and Peg York. He graduated from Gabriel Richard High School in Riverview, Michigan in 1977, where he was voted President of his class. Rich was a good-natured maker of fast friends who tended to inspire and lift others up with his unwavering optimism. One of his classmates described him as "a great guy who's always trying to be better even when he's already good." Evidently this kid never heard him play the French horn in the school band.
Rich's high school leadership roles blossomed into a lifelong call to service. One of his proudest moments was gaining acceptance to the United States Military Academy at West Point. Those years at the Academy were some of the happiest of his life, especially when he was beating the tar out of the Navy Midshipmen on the gridiron. It is truly a wonder that his children's first words weren't BEAT NAVY. With God's help, he graduated in 1982 with a degree in general engineering, but his seminal accomplishment was simply surviving and taking his place alongside his brothers and sisters in the long gray line.
Rich missed the exacting trials of a West Point education so much that he signed up for more. He reported for his spot in the highly competitive Army Ranger School in Georgia, where he endured harsh conditions specifically designed to test a soldier's every limit. By the time it was over he was many pounds lighter and craving a tub of peanut butter and a chocolate bar. He also attended Jump School to become an elite Airborne Ranger. His bravery and courage gave truth to the motto "Rangers lead the way." Rich enjoyed a military career through the 1980s, with tours of duty at Fort Bliss in El Paso, Texas, Fort Knox, Kentucky, and Bad Kissingen, Germany. He commanded two company sized units while stationed along the Inter-German border during the last days of the Cold War, and was on alert on November 9, 1989, when the Berlin Wall finally fell.
Rich began the next chapter of his career as a sales representative for a healthcare supply company in Little Rock, Arkansas. Over the next thirty years, Rich built upon success after success and eventually became a global leader in the software sales community. He made close friends along the way while inspiring and leading many of his colleagues and principals. He was an unforgettable man with an infectious smile and a gift for making people believe in themselves. He thrived in the role of "coach" and mentored countless individuals in both a professional and personal capacity. Although Rich was the proud Vice President of Sales at Seeq Corporation at the time of his death, he might tell you that his greatest accomplishment was lifting people up and helping them realize their true talents and potential. But he would never say that, because along with empathy and quiet leadership, Rich embodied humility and grace.
Although Rich was fortunate to enjoy extensive travel throughout his professional career, he always came home to metro Detroit. He was a downriver Michigander through and through and an enthusiastic sports booster. Along with rooting for the first-in-his-heart Army Black Knights, Rich enjoyed attending Detroit Tigers and Red Wings games. And when the NFL season started up, the man bled Honolulu blue and silver. He was an avid Detroit Lions fan and loved serving as a "green hat" for their home games. The Lions held countless York family Thanksgiving Day dinners hostage, but dry poultry could not dim the joy on Rich's face when he came home after a late home team victory.
Above all other things, however, Rich loved his family. The definition of family to him was unlimited; it comprised many, many people. Most members of his family did not share his DNA. He found family in every corner of the globe and they fueled his bright spirit. Rich never entered a conversation without a heartfelt, "How ya doin?" and he never left one without an "I love you" of some sort. He loved people and he was always quick with a compliment, a bear hug, a word of encouragement, or just a nice glass of bourbon at the end of the day when you needed a listening ear. At his mother's funeral some years ago, Rich spoke of the importance of being there—of being present for the ones you love. His legacy for as long as he lives in someone's memory will be that one—he was present with you. He was present, he loved you, and he truly wanted all good things for you and yours.
Richard Gerad York, 63, of Brownstown Township, Michigan, is survived by his best friend and beautiful wife, Cindy Ann DeBlois, along with his children; Amy Camilleri, Peter York and his wife, Jessica Humphrey, Kate York and their partner, Vanessa Thomas, Christian DeBlois, and Cara DeBlois; and his three grandchildren; Joel, Rachel, and Bennett. He is also survived by his sister and brother-in-law, Ann and Greg Beriault, and their four beloved sons and grandchildren. His puppy, Luna Bear, assorted cats, and countless found family members miss him very much.
The family invites you to a celebration of Rich's life on Sunday, August 13, 2023, from 1:00 p.m. until 6:30 p.m. at Molnar Funeral Home's Brownstown Chapel, 23700 West Rd., Brownstown, MI 48183. A funeral Mass will be held at Our Lady of the Woods Catholic Church, 21892 Gudith Rd., Woodhaven, MI 48183 on Monday, August 14, 2023, at 10:00 a.m. Interment to follow at Michigan Memorial Park Cemetery, 32163 Huron River Dr., Flat Rock, MI 48134.
In lieu of flowers, please consider donating in Mr. York's name to the Wounded Warrior Project.
Visitation
1:00 pm - 6:30 pm
Sunday, August 13, 2023
Molnar Funeral Home - Brownstown Chapel
23700 West Road
Brownstown, Michigan, United States
Instate
9:30 am - 10:00 am
Monday, August 14, 2023
Our Lady of the Woods Catholic Church
21892 Gudith Road
Woodhaven, Michigan, United States
Mass
10:00 am
Monday, August 14, 2023
Our Lady of the Woods Catholic Church
21892 Gudith Road
Woodhaven, Michigan, United States
Interment
Michigan Memorial Park Cemetery
32163 W. Huron River Drive
Flat Rock, Michigan, United States
CELEBRANT - Father Marc Gawronski
Our History
John Molnar, Sr. opened the Detroit Hungarian Funeral Home, now the Molnar Funeral Homes, in 1923. The funeral home began in his home until relocating across the street to it's Delray location at 8623 Dearborn Avenue, in 1936. He had a strong work ethic and believed that you should never stop learning...