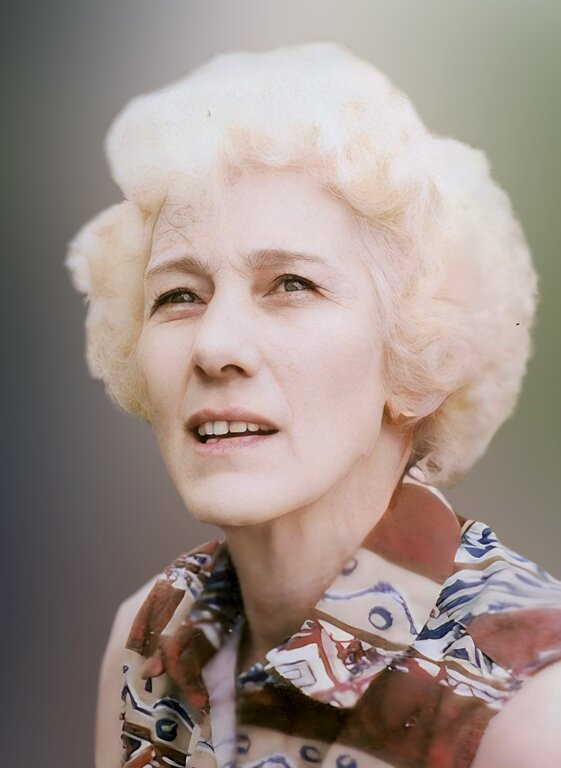 Share Your Memory of
Ruby


Obituary of Ruby L. Gibson
May 31, 1937 – October 30, 2023
Ruby L. Gibson. Age 86 of Wyandotte.
Beloved wife of the late Raymond O. Gibson. Loving mother of Pamela (Peak) Belcher and her husband Dennis, Gilmore Peak, the late Beuford Peak and his wife Bonnie, Troy (Steve) Gibson, Tina Ashman, Anthony Gibson and the late Beuford Peak. Also survived by 16 grandchildren, 25 great grandchildren and 1 great great-grandchild. Preceded in death by siblings Ayres Kennedy, Afred Mullins, Alta Peak, Bill Mullins, Joann Stanley and Remire Mullins. Pallbearers: Steven Jergovich, Troy Gibson Jr, Ted May Jr, Mark Warren, Dewayne Stanley, Brian Walczak, Jonathon Peak and Paul Sieli.
~ Family Tribute ~
Ruby grew up in the Appalachian Mountain in Southwest Virginia. The area is called Caney Ridge in Dickenson County. Her father Cowan Mullins worked in the coal mines and for the Clintwood Water Department. Her mother Samantha Mullins was a stay home mom. Her fondest memories of childhood was working on the farm and playing with her siblings on the ridge. She was so proud of Mary, her little lamb. She claimed this lamb as her pet until the lamb began to buck everyone. She left Virginia and moved to Lebanon, Ohio area and worked in a greenhouse. She loved this job and growing flowers and recognizing the different conditions each flower needed. She moved to Wyandotte, Michigan in 1965 with her husband Raymond Gibson. Michigan offered jobs at the auto factories. Raymond started working at Ford Motor Company while Ruby worked at Barnum Brothers Fiberglass Company in Detroit. She would make parts for the Corvette, and this required her to stand and load and remove parts from the presses that weighed up to 50lbs. She would come home with scratch marks all over her from the fiberglass. She worked at Barnum Brothers for 18 years.
Sunday was always a special day for Ruby. She would dress up and go to church in the morning and night. She loved hearing the word of God. In her younger years, she taught Sunday school. In her mid to later years, she would manage the women's auxiliary at her church. She would assist with fundraisers from breakfast, dinners, bake, church, and white elephant sales. Her heart was filled when she helped to feed the hungry in Detroit. She would love doing this and knowing that know one was going hungry in that neighborhood. She would give everyone the benefit of the doubt. She was known for southern cooking and would always have a list of requests waiting on the kitchen table. Soup beans and corn bread, chicken and dumplings, banana pudding and the list would go on and on. She loved the Lord and would pray every night until her illness took over. She loved sitting around the table with her children, family, and friends. She would share some of the funniest stories and had such way of telling the story that you would sit in astonishment.
Visitation
3:00 pm - 8:00 pm
Thursday, November 2, 2023
Molnar Funeral Homes - Nixon Chapel
2544 Biddle Avenue
Wyandotte, Michigan, United States
Service
10:00 am
Friday, November 3, 2023
Molnar Funeral Homes - Nixon Chapel
2544 Biddle Avenue
Wyandotte, Michigan, United States
Entombment
Michigan Memorial Park
32163 West Huron River Drive
Flat Rock, Michigan, United States
Officiant - Pastor Timothy "Tbo" Daniels
Our History
John Molnar, Sr. opened the Detroit Hungarian Funeral Home, now the Molnar Funeral Homes, in 1923. The funeral home began in his home until relocating across the street to it's Delray location at 8623 Dearborn Avenue, in 1936. He had a strong work ethic and believed that you should never stop learning...