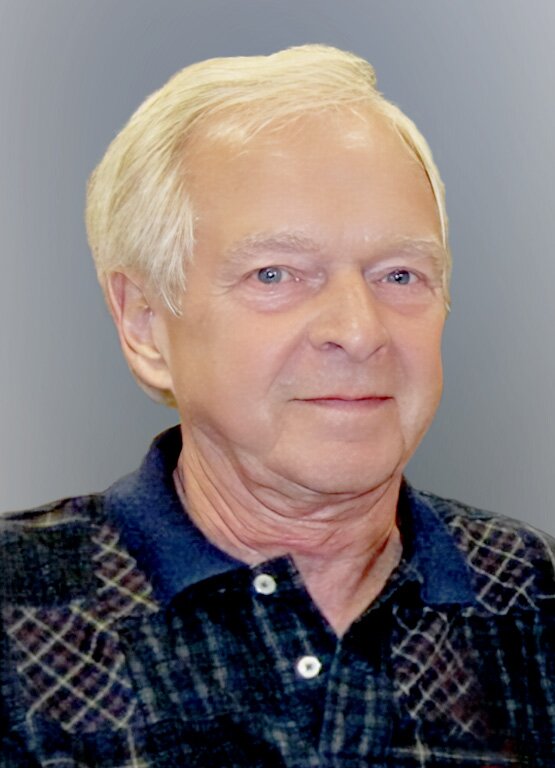 Share Your Memory of
Pierce


Obituary of Pierce W. Henderson
March 9, 1938 - May 7, 2023
Pierce W. Henderson. Age 85 of Riverview.
Pierce "Pete" Henderson was born to the late Marvin Pierce Henderson and Hazel Ethel (Herron) on March 9, 1938 in Haleyville, Alabama. Pete and his family relocated to Detroit, Michigan, and eventually settled in Allen Park, Michigan, where Pete would meet his future wife of fifty-nine years at Melvindale High School, Nellie Kathleen (Collins). Pete enlisted in the Army in 1959, where he served in Germany and primarily worked as a turret machinist. He spent most of his life as a welder, machinist, and boring mill operator, finding a passion in repairing and mending automobiles, engines, and machines, a joy and skill he shared with and passed on to his grandson, Nicholas Schimmel. During his career he made friendships he continued to cherish and nurture until his passing.
Every year towards the beginning of summer, you could guarantee to see Pete and his son-in-law Joe Karas at the Downriver Dream Cruise sitting in lawn chairs with their Corvettes behind his house on Fort Street. No matter how hot and humid the day was, he would be there admiring the classic and vintage cars while showing off his very own 76' Corvette alongside friends and family.
He was able to put a smile on the faces of those he spoke to through his stories and witty remarks. Most of the stories from his childhood were about him and his brother, Jim, getting into mischief as children while riding bicycles around their neighborhood and later in life as young adults. Pete was funny and sarcastic and could have a dark sense of humor, all of which he passed down to his children and grandchildren.
He was considered the resident family mechanic and neighborhood bicycle repairman. Additionally, he was an encyclopedia of sorts to those closest to him. He could teach you how to properly repair or renovate almost anything to do with vehicles, home projects, or gardening. He once agreed to paint his daughter Donna's Volkswagen Bug but first made her learn how to sand the entire car by herself, which she did, and he upheld his end of the bargain. Pete also assisted his son-in-law Joe Karas in painting a room in his home, but Pete refused to use any painter's tape or protective measures, and instead taught him to paint accurately and precisely. Pete and his grandson Nicholas built a homemade go-kart with a tube bender from hardware store parts and an old snowblower motor.
He also had a knack for having his finger on the pulse of the neighborhood and reported on any developing stories from his couch.
Pete was the green thumb of the family, willing to advise on how exactly you killed your houseplant or why your grass is not as green or as lush as his, a skill he passed on to his daughter, Donna Henderson, and granddaughter, Kami Karas. Pete also grew arborvitaes, which stand at approximately 20 feet tall, and are hardy and resilient, much like the hands that planted them.
Throughout his later life, Pete suffered much despair as a Detroit Tigers baseball fan. He was condemned to love the team since the sounds of the baseball games often engulfed the neighborhood he resided in as a young boy living near the old Tiger Stadium.
Throughout the process of his family coping with the loss of Pete, they were asked to describe him through stories, so those helping the family during this time may know him better. Upon hearing the stories, he then would be described as sounding determined or persistent in his pursuits. To those who knew him better, rather, this was stubbornness. For instance, at approximately the age of sixty-three he decided that he, alone, was going to shingle the entire roof of his home after having bypass heart surgery since the only way to have the roof shingled correctly was for him to do it himself.
Nellie, his wife, was diagnosed with Alzheimer's disease approximately nine years ago to which Pete responded by deciding he would take on a new role as a caregiver at the age of seventy-six. Pete provided twenty-four-seven care for Nellie until last year, when she was moved to an assisted living facility. Pete, then, was able to transition into his final role as a companion. Until the time of his passing, Pete made the one-hour round trip drive daily to visit Nellie during lunch to help feed her. During these many visits, Pete, unsurprisingly, created relationships with those who cared for Nellie and other residents at the facility. He also found time to offer support and advice to families of current residents suffering the same disease as Nellie.
Pete instilled in his children and grandchildren independence, durability, resilience, and a sense of humor they will continue to carry on with them. Pete will be remembered dearly and most certainly will never be forgotten.
Pete was preceded in death by his brother, Jim Henderson and Peggy Isbell. Pete is survived by his wife, Nellie Kathleen, sister Geraldine Henderson, children Donna Henderson (Charles Schimmel), Lori Karas (Joe Karas), Joseph Zaffini, and nephew Kip Henderson, whom he spoke with regularly and shared the love of cars with. He is further survived by his three grandchildren, Nicholas Schimmel, Hailey Schimmel, and Kami Karas, whom he was proud of and loved dearly.
Visitation
4:00 pm - 7:00 pm
Friday, May 12, 2023
Molnar Funeral Homes - The Thon Center
2760 Biddle Avenue
Wyandotte, Michigan, United States

Get Directions
Service
7:00 pm
Friday, May 12, 2023
Molnar Funeral Homes - The Thon Center
2760 Biddle Avenue
Wyandotte, Michigan, United States

Get Directions
Officiant - Pastor Sean Ewbank
Our History
John Molnar, Sr. opened the Detroit Hungarian Funeral Home, now the Molnar Funeral Homes, in 1923. The funeral home began in his home until relocating across the street to it's Delray location at 8623 Dearborn Avenue, in 1936. He had a strong work ethic and believed that you should never stop learning...